Covering the September ISM Non-Manufacturing Report on Business this week, with the uncertainty of the supply availability and prices of Diesel Fuel, reminded me of a very good webinar I attended last month but didn't have an opportunity to share with you. My notes are below, but you can also view the webinar recording and download the sides from CombineNet's site.
As CombineNet did, I'll start my notes with some background information on sustainability itself, aside form any transportation specific concerns. I have also included some additional reading at the end of my post if you want to know more.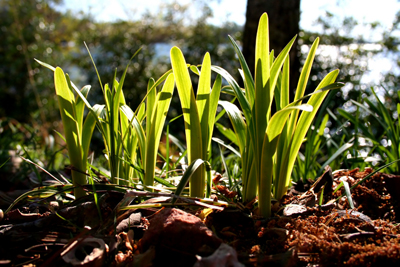 "Sustainability is the practice of using resources to provide for the needs of today while preserving the use of those same resources for the needs of tomorrow. It includes how environmental, social and economic considerations are integrated into corporate strategy and capital markets to accomplish for the long term" (CombineNet, slide 9).
The word sustainability is derived from the Latin sustinere (tenere, to hold; sus, up). Dictionaries provide more than ten meanings for sustain, the main ones being to "maintain", "support", or "endure". However, since the 1980s sustainability has been used more in the sense of human sustainability on planet Earth and this has resulted in the most widely quoted definition of sustainability and sustainable development, that of the Brundtland Commission of the United Nations on March 20, 1987: "sustainable development is development that meets the needs of the present without compromising the ability of future generations to meet their own needs" (Wikipedia, Sustainability)
According to CombineNet, the largest opportunity for sustainability performance improvement is within the supply chain, as 40-60% of a manufacturing company's carbon footprint (80% for retailers) is from its supply chain. Regardless of whether your sustainability goals start with transportation, this presentation offers a good background. There are two slides from the CombineNet presentation that stood out to me as particularly valuable, but if you listen to the webinar, I also recommend paying particular attention to the case studies.
Slide 11 walks through sustainability best practices and a roadmap to success. Starting by benchmarking current performance and then looking at the existing management structures and systems makes sense. But what exactly is a materiality analysis? Type the phrase into Google and you will quickly see that it is a process closely tied to sustainability concerns.
"The G3 defines material issues as "topics and indicators that reflect the organization's significant economic, environmental and social impacts, or that would substantively influence the assessments and decisions of stakeholders". Materiality is the threshold at which an issue or indicator becomes sufficiently important that it should be reported." (Strandberg Consulting Materiality Analysis, see additional reading)
Best Practices:
Assess the company's baseline environmental and social performance

Analyze corporate management, accountability structures and systems

Conduct a materiality analysis of risks and opportunities
When you look specifically at transportation, there are a number of approaches, event at a high level. Side 16 outlines 'What can be done: Opportunities for Procurement & Sourcing'. The overall goal is to reduce your corporate carbon footprint by minimizing the miles in your transportation network and maximizing miles per gallon.
Clean Vehicle Technologies – hybrid diesels, aerodynamic considerations when selecting vendors

Alternate Fuels / Fuel Usage – biodiesel, reducing miles per gallon

Network Modeling – removing miles form the network, align with suppliers who can help accomplish this

Modal Shifting – moving from air to ocean (for instance) has a large impact, but it is important to weigh the associated costs/risks/opportunities

Transportation Management – work effectively, be purposeful and look at the whole network to be sure that less efficient modes are only used as necessary

Freight Consolidation / Merge-in-Transit – programs to reduce the amount of trucks on the road (thereby increasing miles per gallon and reducing carbon emissions)

Sharing Logistics Networks – companies with complimentary networks coming together

Reverse Logistics – removing waste from the network, efficiency (reverse logistics is the process of moving goods from their typical final destination for the purpose of capturing value, or proper disposal, Wikipedia)

Packaging Design – increasing the amount of product on each truck to reduce need for space on trucks and, by extension, trucks on the road

Near-shoring – stay closer to home to reduce overall transit miles
Additional reading
The Ceres Roadmap for Sustainability
Ceres released the 21st Century Corporation: The Ceres Roadmap to Sustainability (pdf) as a vision and practical roadmap for integrating sustainability into the DNA of business—from the boardroom to the copy room. It analyzes the drivers, risks and opportunities involved in making the shift to sustainability, and details strategies and results from companies who are taking on these challenges. The Roadmap is designed to provide a comprehensive platform for sustainable business strategy and for accelerating best practices and performance.
Strandberg Consulting Materiality Analysis
This guidance document is compiled from recent reports and tools to provide a road map for organizations wishing to identify the most material issues to inform their sustainability strategy and report.
About CombineNet
CombineNet, Inc. is the advanced sourcing technology company. CombineNet's ASAP product (Advanced Sourcing Application Platform) is a best-in-class Software as a Service (SaaS) e-sourcing solution that helps customers deliver the absolute best total cost of goods and services based on their unique business needs. CombineNet ASAP is used to speed, simplify, optimize, and centralize the sourcing of any and all spend categories from global suppliers: direct and indirect materials, all modes of transportation, and services. In its 11 years in business, CombineNet has delivered more than $7 billion in bottom-line savings for businesses worldwide.