By accepting you will be accessing a service provided by a third-party external to https://buyersmeetingpoint.com/
Webinar Notes: Realize Sustainable Savings through Next Generation Category Management Strategies
This week's event pick was hosted by Sourcing Interests Group and sponsored by Ariba but the team from McDonald's absolutely stole the show. They shared information so detailed that SIG was unable to share the slides from the webinar even with their own members. In an effort to respect their wish to contain the detailed information they shared within the live session, I will focus on their general recommendations regarding a successful category management program and how it is different than traditional strategic sourcing.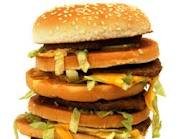 From the eSourcing Wiki:
Category Management is the ability to define organizational categories and create "Knowledge Centers" and expertise for each category. Refreshed category data updates any measurement and tracking programs in place, such as Rebate Tracking, Supplier Risk, Diversity Measurement, and much more. Market Data can be incorporated. All Sourcing history can be captured. Savings can be measured and tracked.
At McDonald's, category management is focused on the next 3-5 years. The process is seen as a critical opportunity to engage stakeholders so that decisions with long term impact are made collaboratively. The responsibility for category management, which also includes risk management, compliance and corporate social responsibility planning, lies with each business unit or function, while sourcing is centralized.
Although as consumers we have learned to think of McDonald's as a low cost option, the mindset in their procurement function is decidedly value focused. One critical sentiment expressed during the webinar is that all products and services have the opportunity to create value for the enterprise. The question is how you maximize that value, always balancing cost with opportunities for competitive advantage. While sourcing is a largely cost focused activity, creation of value truly lives within the category management discipline and process. Value creation gives procurement to expand their reach to including contributions to brand development and market timing.
The category management program at McDonald's is both formal and well documented, but their documentation seems less focused on standardizing than recording and centralizing. Like many other organizations, they make use of category playbooks to track resource planning and allocation as well as knowledge and responsibility by category.
Of the critical success factors they concluded with, two echo the trends we have seen in other case study style events:
Partner with finance early and often

Isolate procurement's low value activities (whether internal or outsourced)
If you are interested in learning more, here are some other resources:
Strategic Category Management Emerging Practices (On Demand Webcast) The Hackett Group
Category Management Model (Online Resource) CIPS
What's Wrong with Category Management (Blog Post) Procurement Leaders
Related Posts
Comments
1