Webinar Notes: Shape Your Procurement Team to Tackle Analytical Issues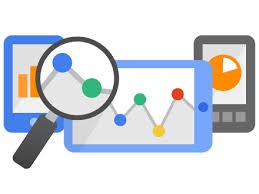 This week's featured webinar notes are from a September 26th Sourcing Interests Group event presented by A.T. Kearney Procurement and Analytic Solutions. If you are a SIG member, both the slides and the event recording are available on-demand at SIG.org.
On the average procurement team, almost everyone has some level of analytical responsibilities and therefore needs to possess the skills to be effective. But as the size and complexity of data grows, more specialized skills and solutions will be required. The phrase 'big data' appears more and more often in procurement blogs and events, but without the ability to manipulate all of that data it doesn't matter what size it is.
In the past, procurement was able to get away with providing averages or high-level responses to executives' questions because the data was not available to dig deeper – not reliably anyway. Today, this is less often the case, and procurement's skills limitations are becoming the barrier that clean, current data once was. In this event, Stacy Sifleet, an Analytics Manager at ATK, presented three ways that procurement teams can build their analytical capabilities: through training, hiring, or a blend of the two.
Before you start to worry about which model is the best match for your organization, a clearer definition of 'analytics' is in order. Although the term is broad, the basic idea is to be able to build a sourcing or procurement strategy on insights that come directly from data. When you start considering the actual capabilities that are required, Excel based tools such as VLOOKUP and pivot tables are both good examples.
Even beyond challenges such as time and resource constraints, procurement professionals may be held back if they do not recognize where they can benefit from improved analytics in the form of cost regression, optimization, data normalization, and scenario analysis. Chances are, every procurement team is analytical in some capacity. The key is to figure out what skills are currently in house (in procurement and in other functions) and then determine where an investment in analytics will generate the greatest return.
One of the considerations when making a concerted effort to increase the analytical capabilities of a procurement team is the current organizational structure. Is the team aligned with high level categories of spend (marketing, logistics, equipment, services, etc.) or is the team process-oriented, where individuals are not dedicated to a category of spend but execute a well-managed process across many addressable spend categories. Looking at the current structure will help managers decide between giving everyone on the team a chance to improve their analytical skills and bringing in a person or two to be dedicated, and brought onto a project when their capabilities can be leveraged. As with the talent acquisition strategies listed earlier, a blend of the two may be the best approach: bringing in a specialist to be effective in the short term, while increasing everyone's skills over time.
Regardless of the model chosen, it was clear to me that in order for the maximum benefit to be drawn from analytics, the discipline needs to be adopted as a new mindset by the whole team rather than as an additional step on an existing process chart. Analytics can be applied at almost any point in the sourcing process, from working with historical spend before launching a bid, to should-cost modeling, to building optimization scenarios as preparation for negotiation.
The first step to improving the analytical capabilities of your team is to benchmark the current skill level, followed by setting goals for development that are tied to both procurement's and the organization's objectives. For more, I recommend this white paper by ATK's Khalid Khan on 'The Transformative Power of Advanced Analytics'.
Related Posts
Comments
No comments made yet. Be the first to submit a comment
By accepting you will be accessing a service provided by a third-party external to https://buyersmeetingpoint.com/