Webinar Notes: Tackling the Procurement of Complex Services Emptoris/Forrester/ISM
I have a background in services, both professional and otherwise, and this is always an interesting topic. In my opinion, the most important take-away from the event is that more companies are breaking down the wall and not only addressing services spend but having success. Although there are complexities with services like legal and marketing that don't exist with straightforward services like facilities maintenance or contingent (temporary) labor, procurement groups are more than capable of handling those complexities just like they have done with complex materials spend.
Last week's event on sourcing complicated services is now available on demand by clicking here.
Part of what makes these categories complex is dealing with the groups that own them. Unlike pest control (for instance) legal spend is owned by a group within the company dedicated to that function – and they probably have quite a bit of pull with executive leadership. Procurement may be viewed as a threat to their ownership of the spend and their relationships with suppliers.  One of the early goals should be to break down walls between the spend owners and procurement by getting face time and co-locating. Ideally you want to eliminate the feeling of us v. them.
So if your procurement organization has not made a focused effort to address services spend in the past, how do you decide where to start?
According to the speakers, the question is less about which service categories are "easy" and more about the profile of your organization and which categories will work well with that.
What core competencies or category knowledge do you have in your organization?

When was each category last bid competitively? Note: this is one case where an answer of 'never' may not make your category the low hanging fruit that it would in the case of a materials category based on the risk and political roadblocks you could face.

Where is your organization on the maturity curve? It is important to be honest with yourself on this point. Make sure you have the technology to support your place – simple bidding or something that allows more dynamic/collaborative bidding from suppliers.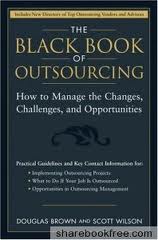 You will also want to do thorough spend analysis on the categories and suppliers you are looking at before discussing the idea outside of procurement. Once you have identified the categories that are possibilities, perform an opportunity assessment to determine how they rank relatively by opportunity size, complexity level, political risk, difficulty to learn and effort required. In the end, you want to make sure that your chosen categories are selected objectively and are defendable.
When you are really starting out with any complex category (services or otherwise), while you want a return to be proud of, low difficulty may be more important to minimize the damage to the group (in terms of both confidence and reputation) and their relationship with the organization.
Remember to consider the amount of change management that will be required to manage the category differently and the willingness of the business owners to participate. One great suggestion from the call was to look at the org chart and target any areas where there has been recent leadership turnover: particularly when the new leader has come from outside the organization. They may be looking for assistance to bring about the change they want to see.
A last few thoughts that came out in the event Q&A:
Leadership means having the right people at all levels of the organization: High level execs need to be openly supportive, Procurement senior leadership needs to provide good upward visibility, while also driving and motivating the team, and the end user or business owner needs to be willing, able to understand the benefits and capable of executing negotiated contracts

Is a mandate enough? In the short term it may be, as long as it doesn't alienate people. But longer term, a mandate won't create or maintain the momentum that is critical to procurement success.

How does the technology change the way that buyers/suppliers interact? Try to anticipate that so post implementation work goes well.

Influencing supplier readiness: More strategic service providers are not used to competing on price, used to a relationship-selling model. They may need more assistance, not less, preparing to show their solution in the best light.
Emptoris is a world leader in delivering strategic supply and contract management solutions that enable companies to maximize financial performance and optimize commercial risk. The company's award-winning sourcing, contract management, spend analysis, supplier lifecycle management, services procurement and telecom expense management solutions are leveraged by more than 350 Fortune 1000 and Global 2000 companies.
Forrester Research, Inc. (Nasdaq: FORR) is an independent research company that provides pragmatic and forward-thinking advice to global leaders in business and technology. Forrester works with professionals in 19 key roles at major companies providing proprietary research, customer insight, consulting, events, and peer-to-peer executive programs. For more than 28 years, Forrester has been making IT, marketing, and technology industry leaders successful every day.
Founded in 1915, the Institute for Supply Management™ (ISM) is the largest supply management association in the world as well as one of the most respected. ISM's mission is to lead the supply management profession through its standards of excellence, research, promotional activities, and education. ISM's membership base includes more than 34,000 supply management professionals with a network of domestic and international affiliated associations. ISM is a not-for-profit association that provides opportunities for the promotion of the profession and the expansion of professional skills and knowledge.
Related Posts
Comments
No comments made yet. Be the first to submit a comment
By accepting you will be accessing a service provided by a third-party external to https://buyersmeetingpoint.com/