By accepting you will be accessing a service provided by a third-party external to https://buyersmeetingpoint.com/
Webinar Notes: Taking Strategic Sourcing to the Next Level at A.P. Moller-Maersk with Procurement Leaders and CombineNet
The featured speaker on this event was Jacob Gorm Larsen, head of eSourcing at Maersk procurement. I'm almost always impressed by the key speakers on these webinars, but Jacob is the first speaker that I would absolutely want to work with. You can watch the on-demand version of the webinar by clicking here. If you are interested in doing some additional reading, you can check out our Wiki-Wednesday page on Mathematical Optimization or our blog post on Optimization in the Real World.
The Maersk procurement group is a global operation that incorporates eSourcing, category management and a "sourcing logistics" center of excellence in Mumbai to handle tactical execution. Their procurement practitioners are located close to their internal customers and key suppliers.
Jacob's articulation of the eSourcing strategy, not to mention the fact that Maersk has one, gave the impression that his team is a well-oiled machine. Obviously you don't air your dirty laundry on a webinar, and all teams have trouble, but this is a procurement group with a clear vision of where they are, where they want to go, and what they need to do in order to get there.
A bit of Maersk procurement history
2008: first sourcing strategy put in place

2009: addition of the esourcing support team in Mumbai

2010: first year with over 1,000 auctions that year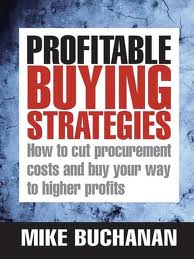 Looking forward to 2012, their goals are to make consistent use of technology (including second generation esourcing) and offshore execution to manage $5B in spend. In addition to managing spend, they are increasing efforts to create value, and that is where the second generation technology comes into play, allowing suppliers to take a more active role in the bidding process.
Although the major focus of the Maersk case study was on second generation technology (we'll get to that in a minute), I heard a distinction in the way the group's performance is measured that I haven't thought about before. Jacob spoke about measuring the results of the eSourcing program separately from measuring the results of the procurement group. The distinction seems small, but it opens the door to discussing the difference between savings and value creation, specifications and innovation, negotiation and relationship management. As far as the rest of the organization's perspective on the procurement group, Jacob was absolutely right with his assertion that their customers need to be satisfied with their results, process and support. Otherwise they will stop working through procurement.
"Auctions 2.0" or Total Value Auctions
Given the complexity of the categories the Maersk eSourcing group handles, you wouldn't expect to hear much about auctions, but their progressive use of this technology has served as a strategic advantage for them. Jacob's take on auctions is that the primary limitation is more likely to be the buyer organizing the event than the category. That being said, he also feels that the decision to auction or not should not be determined by the category (as in this category is too complicated to negotiate through auction) but by the market.
Maersk eSourcing has used a dynamic bidding model where pricing is just one of many parameters. For example, in an equipment leasing example, there were four suppliers with a good level of competition. They were able to take 14 parameters such as payment terms, termination requirements, and delivery time and assign them values so they could be negotiated in the auction along with price. This "transformational bidding" approach allows them to negotiate as many variables as possible along with price to reach a more efficient result. Interestingly, they saw more movement in the non-pricing parameters during the event than actual price. The result was an emphasis on value.
Second Generation/Advanced Sourcing Technology
The more mature your sourcing organization is, the more likely you are to focus on collaboration, qualitative results and adoption than cost reduction. The collaboration with suppliers during the sourcing process ensures that feedback reaches bidders in time for them to adjust their proposals appropriately. As is to be expected, they have used such "expressive bidding" functionality for categories such as LTL (less-than truckload) trucking and intermodal transport. Looking forward, they plan to use this approach on hotels, printing services, courier services and more.
The A.P. Moller - Maersk Group is a worldwide conglomerate. They operate in some 130 countries and have a workforce of some 108,000 employees. In addition to owning one of the world's largest shipping companies, they're involved in a wide range of activities in the energy, logistics, retail and manufacturing industries.
CombineNet, Inc. is the advanced sourcing technology company. CombineNet's ASAP product (Advanced Sourcing Application Platform) is a best-in-class Software as a Service (SaaS) e-sourcing solution that helps customers deliver the absolute best total cost of goods and services based on their unique business needs. CombineNet ASAP is used to speed, simplify, optimize, and centralize the sourcing of any and all spend categories from global suppliers: direct and indirect materials, all modes of transportation, and services. In its 11 years in business, CombineNet has delivered more than $7 billion in bottom-line savings for businesses worldwide.
The Procurement Leaders Network is a membership-led community where leading international procurement, sourcing and supply chain management executives engage in new ways to spearhead innovation in procurement strategy.
Related Posts
Comments
No comments made yet. Be the first to submit a comment