Webinar Notes: Talent and Knowledge Management: The Procurement Imperative for 2014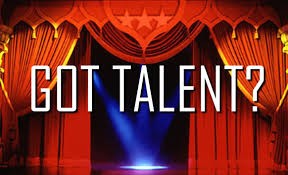 This week's webinar notes are from a March 25th event presented by Sourcing Interests Group and Denali Group. If 'getting it done' is the focus for most procurement organizations, talent and knowledge management are where the rubber meets the road. In the event, we heard Denali's Managing Partner John Evans and their Director of Recruiting and Staffing Marrena Anderson talk about the growing trends that require additional investments in talent and how to build an effective knowledge management program.
Trends Affecting Talent
The Denali team described two high level trends:
The first trend is associated with the differences in generations. As baby boomers retire out of the workforce, approximately 80 million members of Generation Y (also known as Millennials) are stepping up to take their place. The differences between the generations create substantial challenges for hiring companies and managers. Baby boomers were more likely to spend a long time in each position, building up institutional knowledge about categories and stakeholders over time and using it on behalf of their employer. Generation Y, on the other hand, is more transient. A recent study cited by Denali found that they expected to spend two years in each position, holding an estimated 25 jobs over the course of their career. The contrast between these two generations has created the need for knowledge management programs and systems. While baby boomers were knowledge management, the high turnover associated with Generation Y needs to be supported by 'artificial' knowledge management.
The second talent management trend pertains to the workforce as a whole. Today's workforce is increasingly global, virtual, and mobile. As procurement organizations upgrade their workforce, social media is overtaking job boards (Monster.com, Career Builder) for recruiting and hiring. As the expectations of procurement change, the skill requirements for open positions are changing as well. Companies are finding that qualified candidates are in short supply, making it necessary to start looking for candidates before they are searching for new positions themselves. Diversity is being encouraged and expanded as part of the hiring process to improve the appeal of the work environment.
Knowledge Management
If employees are not going to remain with an organization for long, it becomes critical to collect and retain the knowledge they build up in the course of project work. Knowledge management programs should be as easy and natural to use, leveraging templates and web-based toolkits whenever possible. Retained information should be both general and category specific in order to meet the needs of the current and future team. Ideally, updates should be available in real time, and support maximum accessibility. Denali shared an overview of one of their Category Playbooks, which for them contains information on multiple strategic sourcing-level projects and the associated suppliers, stakeholders, and market information.
'New' Procurement Skills?
I have to admit that I feel concerned about the list of 'new' desirable skill sets for procurement. I expected to hear about financial skills, cost modeling, and analytics – and those are desirable skills to be sure. But there were some disconcerting inclusions on the list: communication skills, strategic thinking, conceptual ability – and 'passion for the space'. The resulting implied profile of a worker with 'old' procurement skills is discouraging. Everything is clearly wrong with this person, right down to the food stuck in their teeth. If the list of desirable skills Denali shared is accurate – and I have no reason to question that it is – procurement has a serious perception problem. Passion for the space? We all have tough days, but all in all procurement is a very interesting place to work. If you don't have a passion for the space, please move along. The rest of us have work to do!
Is your organization seeing higher turnover in procurement? What steps are you taking to retain as much knowledge as possible? DO YOU HAVE A PASSION FOR THE SPACE? Share your thoughts by commenting below or by connecting with us directly on LinkedIn, Twitter, or Facebook.
Related Posts
Comments
No comments made yet. Be the first to submit a comment
By accepting you will be accessing a service provided by a third-party external to https://buyersmeetingpoint.com/