By accepting you will be accessing a service provided by a third-party external to https://buyersmeetingpoint.com/
Webinar Notes: Turning Data into a Business Case for Procurement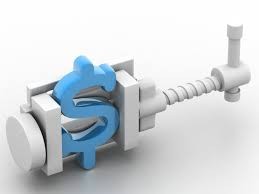 This week's webinar notes are from a recent Procurement Leaders webinar on 'Turning Data into a Business Case for Procurement.' The webinar is available on demand here thanks to Rosslyn Analytics, and you can hear an excerpt of the webinar in my July 14th Blog Talk Radio update here.
The data referred to in the event title is spend data, and the speakers placed an emphasis on examples of where spend analysis can be leveraged beyond the traditional pre-strategic sourcing uses. Once spend data is made useable, there is really no end to its applicability. That being said, the work required to reach that point may be significant. As Paul Cook, Rosslyn Analytics' Vice President of Global Sales, said in the event, "Data has to be integrated, cleansed, and enriched, and only then you can turn it into more of a business asset."
The scope of that asset is limited only by the insights procurement is able to draw from the data. The core idea is to create something valuable for the entire organization. Procurement's own potential is closely tied to the success of applying spend data. Organizations that don't trust the data, don't trust the function that owns and administers it – namely procurement. But when there is a useable, actionable, trustworthy spend analysis solution available, procurement should take every opportunity to communicate its existence and their role in making it available.
It is important to maintain one version of spend 'truth' by performing as much data manipulation or intervention in a spend analysis solution as possible. While it is easy, too much manual manipulation outside of the solution introduces inconsistencies and reduces credibility. In fact, spend analysis usability is more about the data loading process and reporting capabilities than it is using the solution itself.
Procurement has a significant, and often under-leveraged, opportunity to use spend analysis for initiatives such as corporate social responsibility and risk. In order to be able to do this effectively, and with minimal manipulation outside of the solution, it may be necessary to add additional dimensions to use when segmenting the data or third party enrichment. The relevant information includes locations and suppliers as well as the intangible, commercial aspects of transactions.
We should always consider how other functions in the organization might make use of spend analysis for their own purposes. Whenever possible – both in terms of access and license terms – it is wise for procurement to allow these other functions direct access to spend. That does not forgo the opportunity to foster creative collaborative working relationships with those colleagues. Procurement can still be involved, and may even be the ones tasked with carrying out new opportunities that are discovered.
As procurement takes an active role in more core corporate initiatives, the company's consumers become yet another stakeholder group that procurement has the opportunity to address. Pursuing every opportunity to discern demand trends in spend, or conduct predictive analytics, is a huge value creation opportunity – albeit an equally large challenge.
Are you executing spend analysis 'out of the box' or are you still perfecting the basics? Do other functions in your organization have direct access to spend, or do they request that procurement pull information for them? If you could add any dimension or enrichment type to your spend analysis solution, what would it be?
Share your thoughts by commenting below or on Twitter @BuyersMeetPoint.
Related Posts
Comments
No comments made yet. Be the first to submit a comment