What do you do just in case?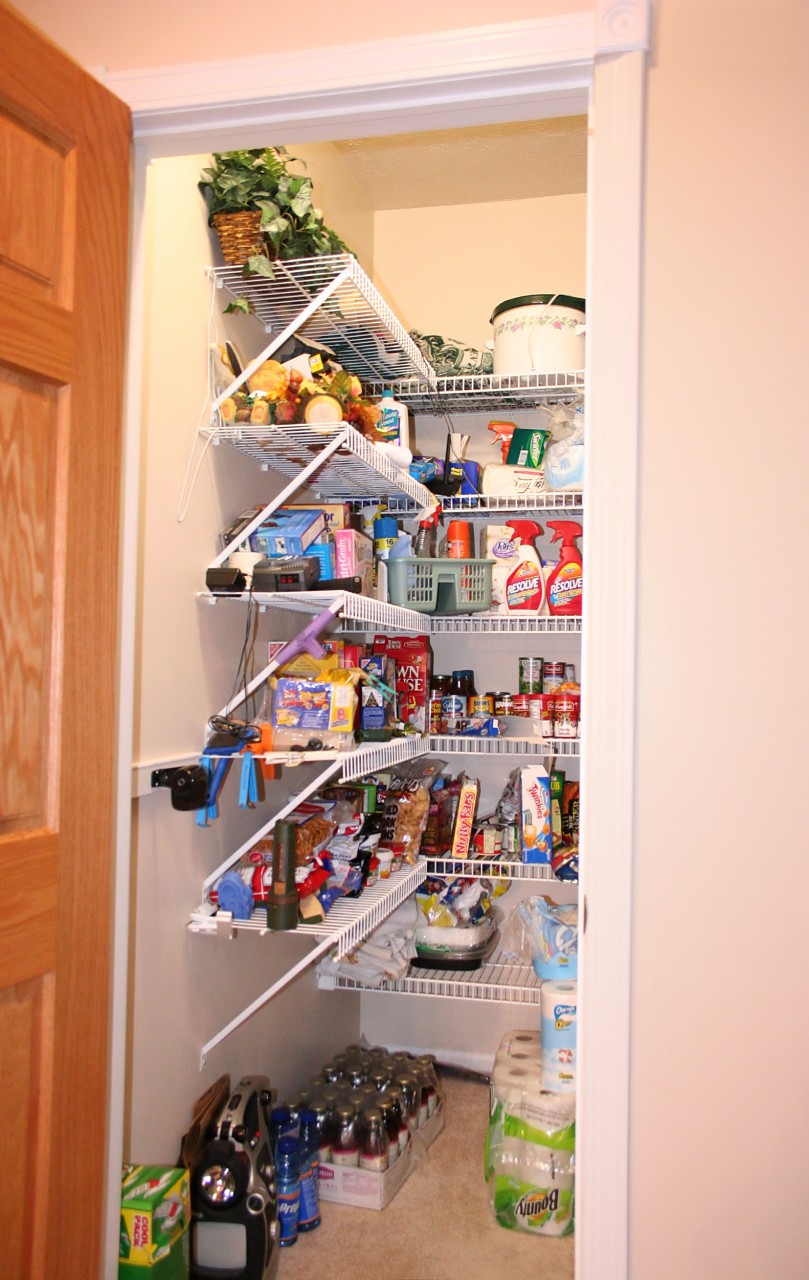 We have a small closet at home in a spare bedroom that acts as our overflow pantry. It is not anywhere near as organized as the picture above. In some ways it is our 'just in case' inventory. Usually it is stocked with staples that were on sale so we got two. Some of it however is 'just in case' we want to bake a cake or cookies or had an urge for some salsa and chips. This past Halloween we bought candy for 200 and only had 30 visitors. Oops!! I am sure it will get consumed somehow!
This week's esourcing wiki is Classic Strategies for Supply Risk Management. It covers various supply chain risks such as network, environmental and compliance.

 There are pros and cons to having excess inventory on hand. Keeping track of it can be a challenge. Trust me, I have found some interesting 'surprises' in our pantry at home.
This article by Ops Rules discusses trade-offs of just-in-time and just-in-case inventory. Organizations that are concerned about inventory space and cash utilization have traditionally leaned towards just-in-time inventory. This is fine when there are no delays or issues on delivery. Some other companies want a buffer to protect against risks and utilized the just-in-case approach. Here you have what you need but could also be left with obsolete product if the customer's needs change quickly.
The article recommends using a supply chain optimization tool to streamline your supply chain and understand where there are areas of risk.
Have you used just-in-case inventory? How did that work for you? Where there any 'surprises in the pantry' like I found at home?
  Share your thoughts by commenting below or tweeting us @BuyersMeetPoint.
Related Posts
Comments
No comments made yet. Be the first to submit a comment
By accepting you will be accessing a service provided by a third-party external to https://buyersmeetingpoint.com/