By accepting you will be accessing a service provided by a third-party external to https://buyersmeetingpoint.com/
What does your SPOUSE think of your solution provider?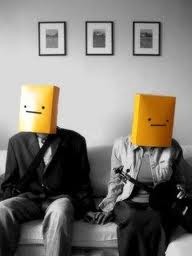 The reality of today's 24/7 highly interconnected professional environment is that work follows us home whether we like it or not. We get emails during dinner, invites at the grocery store, phone calls during our kids' hockey practice and text messages while we're trying to get from one place to the next. Even when we are successful in the effort to have some kind of personal life away from the pressures of the office, we know they are waiting for us, just across the room, on that addictive little device.

Now it would be one thing if all those messages were full of congratulations or appreciation, but let's face it, 9 times out of 10 they are requests for help, additional work, or the worst by far - constructive feedback. The cloud that all of that creates over our heads ranges from fluffy and white to menacing to dark, and mo one sees it more clearly than our families. More specifically, no one knows the cause better than our spouses.

Procurement professionals are used to balancing stakeholders, executives, and suppliers. But we also have to maintain the relationships with our own solution providers. In many cases, we deal with them more often and more regularly than the internal groups that cycle in and out of projects. So when that mood cloud starts to change, our spouses are likely to assign responsibility to our solution providers.
So what does your spouse think of your solution provider? Did they make you look like a hero internally (which resulted in you bringing home take-out unexpectedly) or were they late and sloppy (resulting in grouchy behavior at your nephew's birthday party and you getting 'the look')?
At Coupa's recent INSPIRE user conference, the team had opportunities to meet face to face with customers as well as their spouses during breakout sessions. One spouse took the opportunity to point out that she had "been living with Coupa for over a year!" But before the customer service team could react, she added that thanks to Coupa, her husband was "home earlier, less stressed, and happier. All of which makes her happier." And we all know that when our spouses are happier, we are happier.
As it turns out, her husband has been working with AP and finance on an office relocation project to figure out what needs to be moved and what doesn't. Since the new office space will cost $200 per square foot, less is more. Thanks to Coupa they will not be bringing 25 filing cabinets of paper invoices and contracts that would just sit there taking up valuable (and expensive) space. Estimating a file cabinet footprint at 4 square feet, they will save $20,000 in rent per month (or $240,000/yr).
Would your spouse be able to tell such a winning story? If not, maybe it is time to consider a change. Think of your potential savings in a whole new light. 20% less chill in the air during dinner. 7% fewer frustrated looks as you answer another problem email. 13% less disastrous children's birthday parties – hopefully. After all, it's a great solution, but it's not a miracle.
Related Posts
Comments
No comments made yet. Be the first to submit a comment