By accepting you will be accessing a service provided by a third-party external to https://buyersmeetingpoint.com/
Which of my 2014 Procurement Webinar Notes got the Most Traffic?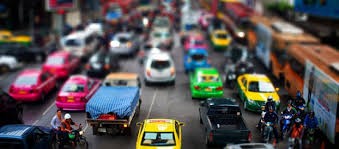 Some days I think I eat, sleep, and breathe procurement and supply chain webinars. On a weekly basis I update the calendar. I consider the topics, the speakers, the hosts, the likelihood of promotional content versus thought leadership. I make my recommendations every Monday (on Blog Talk Radio) and share my notes on Fridays.
In 2014 I covered 29 webinars by sharing my notes on Buyers Meeting Point and through social media. They covered a broad range of subjects, including risk, talent, organizational issues, negotiation, and global supply chains. When I look back at the hits per post over the course of the year, there are 5 that stand out for getting over 1K hits each. You might think it was a simple matter of time, and there is something to that – some of our oldest event notes have over 50K hits – but these five events were pretty evenly distributed over the course of the year. They also all have unique hosts, presenters, and topics.
If you missed them, here are some summaries and links back to the original notes.
Originally posted on March 28, 2014, 1,057 hits
Host: Sourcing Interests Group (SIG)
Presenters: John Evans (Managing Partner at Denali), Marrena Anderson (Denali's Director of Recruiting and Staffing)
While it is no surprise to see talent management covered as a high priority procurement initiative, there was one very disturbing revelation in this webinar. Based on their interactions with CPOs, Anderson shared a list of 'new' desirable skills – and one of them was "a passion for the space." Now I know that a job is a job, and we would all rather be lying on a beach or lounging in a coffee shop (or buying shoes in my case) than managing categories of spend and suppliers. But please. PLEASE! If you do not enjoy your job in procurement, it is time to move along.
Originally posted on November 20, 2014, 1,131 hits
Host: Proxima Group
Presenters: Jon Hansen (Procurement Insights), Tim Cummins (CEO of IACCM), Robin Shahani (Managing Director and CPO at TD Ameritrade), and Jonathan Cooper-Bagnall (Head of Commercial Strategy at Proxima Group)
I am not the least bit surprised that this event was one of the most read in 2014. The topic is one that always gets people's attention, and the panel of speakers was absolutely top notch. This was my personal (subjective) favorite event of the year, based on the ideas that were presented and the fact that although the thoughts shared were really cutting edge, they were also absolutely accessible. As a result, attendees were able to spend more time considering how they could apply the content than was required to understand the core message.
Originally posted on April 11, 2014, 1,134 hits
Host: Puridiom
Presenters: Soheila Lunney, Ph. D., Lunney Advisory Group
Despite the fact that today's procurement professionals are constantly being told that negotiation skills are not as important as collaboration or analytics, this event was very well received. If someone as personable as Lunney can be an effective negotiator, anyone can. Gone are the days when the most aggressive professional in the room was considered the best negotiator. There are very real opportunities available for negotiators willing to flex their brains rather than their brawn.
Originally posted on August 15, 2014, 1,139 hits
Host: ISM
Presenters: Eric Walsworth (LexisNexis' Director of Supply Management)
In his very logical approach to the risk management process, Walsworth took on one of the most frequently discussed procurement topics. He cleared up the misconception that risk management is a linear process, pointing out that multiple parts of each effort must take place in parallel in order to be effective. He also made the frustrating but valid point that although all phases of the risk management process are necessary, they do not all resonate equally with internal stakeholders or executive leadership.
Originally posted on January 10, 2014, 1,588 hits
Hosts: Coupa, CFO.com
Presenters: John Mavriyannakis (Senior Manager at Deloitte), Scott Whitehill (Vice President of Procurement Operations at The Blackstone Group), and Tony Wessels, (Former Vice President of Marketing at Coupa)
None of the four trends – margin pressure, supply chain risk, talent, and government regulations – is a shock, but how the speakers advised responding to them might be. Best practices are constantly evolving, and each of the trend areas is constantly changing, altering procurement's required response in the process. 2020 may sound futuristic, but it will be upon us sooner than you think. In fact, it is a mere 5 years and 12 days from today.
Related Posts
Comments
No comments made yet. Be the first to submit a comment