By accepting you will be accessing a service provided by a third-party external to https://buyersmeetingpoint.com/
Which Procurement Model is Right for You?
This week's eSourcing Wiki excerpt is a description of the three most common procurement organizational models: centralized, decentralized, and center-led. Each has its advantages and disadvantages, and while one model or another may be en vogue for a time, getting the right fit should be based on how to best serve the organization at large.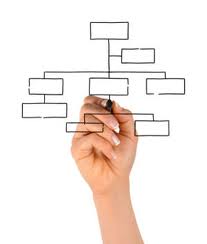 As Charles Dominick and Soheila R. Lunney state in 'The Procurement Game Plan' (January 2012):
While the centralized versus decentralized balance is critical, it is equally important to align your procurement department properly with other departments within the organization. There is no on-size-fits-all alignment of a procurement department.  … The best way depends upon the goals of the company. (p. 23)
Particularly in today's economic climate, where the desire for more savings and additional value creation have to be balanced with greater demands for resource efficiency, group structure has the ability to either enable or hamper the impact of a procurement organization. Prioritization of efforts becomes key, and in many cases outsourcing of tactical work is the best way to keep the most strategic resources in house.
So what is right for your organization? Changing the structure of an existing procurement team is a significant undertaking, and may be out of the question for more established groups. Category assignments may be surrendered for a more process-based structure, so that resources can be reallocated across all spend as projects arise. But if you are in a position to determine team structure, what are the questions you need to ask?  Here are some examples from a May 2011 Spend Matters UK/Europe blog post:
So if you are considering your procurement structure; here are a few things to think about.
• Organisational culture – centralised, decentralised, obedient, maverick?
• How are other functions structured? Finance, HR, IT? Is there evidence that how they do it works well (or doesn't)?
• Your own and the procurement function's goals – is there a burning platform for action that might support a highly centralised, directive function?
• The function's current maturity and capability – from both a technology and more general standpoint. There are good arguments around don't run before you can walk and take on the world before you're ready– although see also the 'burning platform' argument.
• Top management backing – perhaps the most important. What does your boss and the Board want from procurement, are they prepared to see power shifts, and how quickly do they want to move? Air cover is certainly key if you are trying to grow the function's power.
Regardless of whether or not you are in a position to change your current structure, going through the process of answering these questions as a group has benefits. You will better understand (and articulate) the culture and driving forces of the organization you serve. You may uncover challenges that can be addressed with realignment that is not nearly as disruptive as an organizational model change. Finally, it will allow you to see how your structure aligns with the goals of the organization, maybe even finding opportunities for improvement that can be addressed within procurement.
Additional reading
The Procurement Game Plan, Charles Dominick and Soheila R. Lunney. J. Ross Publishing: 2012.
Designing a High Performance Procurement Organization, Procurement Strategy Council
SCAN, CLAN, hard core procurement and cerebral whimsy SpendMatters UK/Europe, 11 April 2011.
Procurement Organizational Structures CLAN and SCAN – Part 3 SpendMatters UK/Europe, 13 May 2011.
Related Posts
Comments
No comments made yet. Be the first to submit a comment