Who is not being honest in your supply chain?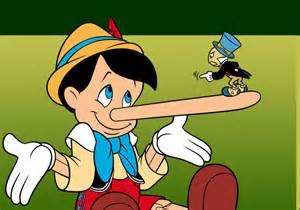 There is a famous children's story about Pinocchio. Whenever he would lie, his nose would grow longer.
Wouldn't it be so much easier if it was that obvious when people were not being truthful? It is often very difficult to tell and many times they get away with it and don't get caught.
That occurs in your procurement world in the supply chain. It is so important to understand where the risk is and how to mitigate that.
 This week's esourcing wiki is Supply Risk Fraud. There are many ways that fraud could be woven into your supply chain. It can appear as a double billing buried in myriads of paperwork it is almost impossible to find. It could also be a subsitute product that is of lower quality but looks exactly the same.
There are companies that perform audits for you to discover the fraud and outline the entire supply chain for you. One such organization is Dextera Global. They will execute a supply chain audit for you and help to identify the areas of risk for fraud. They help you to mitigate risks and put protective measures in place. While they have only been in business since 2011, they have a team of experts in border patrol and customs, they have the technology to understand the threat to your supply chain.
Have you used an audit company to help outline and define the exposure in your supply chain? Do you have any Pinocchio's that are hiding their true nature?
    Share your thoughts by commenting below or tweeting us @BuyersMeetPoint.
Related Posts
Comments
No comments made yet. Be the first to submit a comment
By accepting you will be accessing a service provided by a third-party external to https://buyersmeetingpoint.com/