The Marketing of Procurement: Why Having a LinkedIn Account is Critical in Today's Business Environment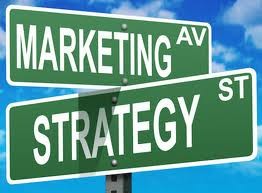 In order to help procurement better position ourselves and communicate through all of the channels available to us, Buyers Meeting Point reached out to a colleague with a background in marketing and experience in the procurement space. Sheryl Johnson is the founder of BD-PRo Marketing Solutions and focuses on implementing creative marketing and business networking strategies for small and medium sized businesses, as well as a professor of marketing at the Community College of Allegheny County in Pennsylvania.
Click here to read more about the 'Marketing of Procurement' series of posts on Buyers Meeting Point.

Marketing says: Get out there and BE out there



LinkedIn has over 150 million users and is the one of the top 50 most visited websites in the world. Two new members join LinkedIn every second which makes this social media phenomenon a great way to stay in touch with all your contacts and improve your effectiveness regardless of the industry you are in.
The following are the key reasons you should be on LinkedIn if you are not already:
To share information about yourself in a virtual environment. LinkedIn is now the primary go-to place for people wanting to get the scoop on others they may want to collaborate with.

To get found and attract business connections. Being on LinkedIn helps you to be more searchable on Google, which makes it easier for people to find you.

To establish credibility in the market. LinkedIn is a great place to showcase your capabilities and interact with other professionals in a value-added way.

To keep a pulse on what is going on in your industry and beyond. LinkedIn provides valuable resources to help you stay current.
LinkedIn provides a way for you to engage with your key contacts around important and relevant topics while building your professional network. By sharing your experiences in this networking forum, you demonstrate expertise and increase your credibility.
Procurement needs to hear: Transparency is replacing confidentiality
Procurement professionals have always played it 'close to the vest', limiting the information flow out of the team even when were not involved in a negotiation. Erring on the side of caution when it comes to disclosure has always been a good business practice. Sometimes it is even covered by non-disclosure agreements between the individual and their employer. As procurement transitions into a time where we need to collaborate – and more importantly communicate – with our suppliers and stakeholders in order to achieve the targets laid out for us, opening up on professional social networks is a good place to start.
While there are many opportunities for active sharing on LinkedIn, simply making sure you have a complete profile is an example of 'passive' sharing that may pay dividends. Without exposing more than your educational and professional background, you create a footprint that establishes your expertise for anyone that looks you up in advance of a meeting – which they will. If a colleague or supplier rep pulls your LinkedIn profile as a means of preparing to work with you, what sort of expectation will it set? Will you come across as an experienced negotiator and cost reduction or spend management professional or will there be such a lack of information available that they dismiss you as unaccomplished?
As employers and business partners rely on LinkedIn to uncover information about people they may want to work with, it is more important than ever to have a powerful LinkedIn profile. Over the next several weeks/months we will share ways that you can leverage your LinkedIn account and create your day-to-day strategy for using LinkedIn effectively and efficiently.
Create a powerful profile on LinkedIn and keep it current and relevant.

Build your professional network on LinkedIn and regularly connect with new people.

Actively engage with your connections on LinkedIn and develop meaningful relationships

Keep a pulse on your industry on LinkedIn and stay "in the know".
Comments
No comments made yet. Be the first to submit a comment