By accepting you will be accessing a service provided by a third-party external to https://buyersmeetingpoint.com/
Your Vote Counts: 2013 CSR at Buyers Meeting Point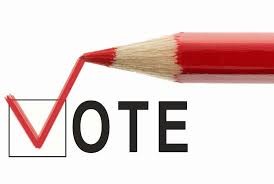 Since our inception, Buyers Meeting Point has always made Corporate Social Responsibility part of our mission. We have always had a selected charity that we donate to at the end of the year – most recently Plan International and Livestrong.
We are working now to select our charity partner for 2013. We have narrowed the field to three and want your vote to make the final decision. All three charities have one thing in common – all of them deal with cancer patients or their families. Our families have been touched by cancer, as have many of yours. The general fight against the disease, the support of those going through treatment or acting as caretakers, and the search for a cure are efforts that are near and dear to our hearts.
For each of the charities below, I have provided information about them from Charity Navigator that reflects their financial health, accountability and transparency. All three charities have received the highest rating category.
Please take a moment to vote on the poll in the Buyers Meeting Point group on LinkedIn. The poll will close on April 30th 2013 and the winner of that poll will be our charity partner for 2013. If you are not already a member of our group on LinkedIn, click here to join.
Charity Navigator Rating: 64.87/70
The Boston Ronald McDonald House opened its doors in Brookline in 1979, establishing itself as the eighth House in the country. The Boston Ronald McDonald House is a home-away-from-home for families of children ages birth through 21 being treated for cancer at Children's Hospital, Dana-Farber Cancer Institute's Jimmy Fund Clinic and other area hospitals. Families live with us while their children are inpatients, undergoing surgery, chemotherapy and bone marrow transplants. They also stay while the children receive outpatient treatment such as radiation therapy and many types of chemotherapy.
Charity Navigator Rating: 62.54/70
Nancy G. Brinker promised her dying sister, Susan G. Komen, she would do everything in her power to end breast cancer forever. In 1982, that promise became Susan G. Komen for the Cure and launched the global breast cancer movement. Today, Susan G. Komen for the Cure is the world's largest grassroots network of breast cancer survivors and activists fighting to save lives, empower people, ensure quality care for all and energize science to find the cures. Thanks to events like the Komen Race for the Cure, we have invested more than $1.9 billion to fulfill our promise, becoming the largest source of nonprofit funds dedicated to the fight against breast cancer in the world.
Charity Navigator Rating: 64.93/70
Founded in 1947, Dana-Farber Cancer Institute provides expert, compassionate care to children and adults with cancer while advancing the understanding, diagnosis, treatment, cure, and prevention of cancer and related diseases. Since 1948, the Jimmy Fund has supported the fight against cancer in children and adults at the Dana-Farber Cancer Institute, helping to raise the chances of survival for cancer patients around the world. The Institute employs about 4,000 people supporting more than 250,000 patient visits a year, is involved in some 700 clinical trials, and is internationally renowned for its blending of research and clinical excellence.
Related Posts
Comments
No comments made yet. Be the first to submit a comment