CONFERENCE: ProcureCon Indirect Europe (Copenhagen)
From Tuesday 02 April 2019 - 08:00am
To Wednesday 03 April 2019 - 05:00pm

by
This email address is being protected from spambots. You need JavaScript enabled to view it.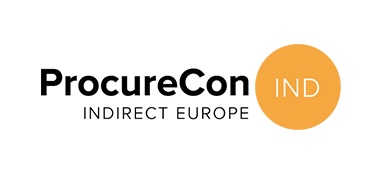 Agenda: https://bit.ly/2LlWqNS
Book Now: https://bit.ly/2ST3cxi
Discount Code: PIBMP15
Taking place on 2nd – 3rd April 2019 in Copenhagen, ProcureCon Indirect is the leading event for CPOs and Heads of Indirect from Europe's largest indirect spending companies.
Join 200+ procurement professionals from Allianz, HSBC, Google, Starbucks, IBM and other world leading Heads of Indirect from Europe's biggest indirect spending companies. 15 hours of invaluable networking across 2 interactive days that will help you walk away with practical solutions to make your transformation goals a reality. To learn more about ProcureCon Indirect, download the agenda.
Why Attend:
Learn how to best connect with your business partners, implement agile procurement models and leverage AI, RPA and block chain.
Be inspired by 40+ CPOs and Heads of Indirect representing the 'who's who' in indirect procurement as they push the boundaries and share innovative insights. Build strategic partnerships with your internal stakeholders
Your only opportunity to network with senior procurement peers from the biggest indirect spending companies under one roof at one time, develop your network and forge lasting relationships.
For more information including the incredible speaker line-up, take a look at the conference brochure here.
Book your place online today and get 15% off the current ticket price with our exclusive discount code - "PIBMP15".