Prioritizing Proactive—but Persistent—Category Management Planning
Even the professional qualifications required to create a category plan extend beyond those needed to lead a sourcing effort. Category managers must be commodity or material specialists, and they are often highly focused on the particular requirements and realities of distinct markets. Their unique combination of skills allows them to identify the challenges and opportunities that exist in larger pools of spend.
Category Management Planning Inputs
By investing in category management planning early, procurement seizes the opportunity to gather and incorporate more information—both internally and externally.
Internal inputs: Procurement teams have reached a point in their evolution where they can fully appreciate cross-functional input. Pulling down the barriers between functions means more than just including finance or marketing in communications. Other functional leaders should have an opportunity to review the list of defined categories, ask questions, and provide their perspective in time for procurement to act upon it. In fact, if procurement wants to manage categories in a way that will allow it to leverage every potential advantage, then the more viewpoints that can be incorporated into the plan, the better.
External inputs: When researching in preparation for a category plan, procurement needs to understand the largest and most critical suppliers and their full range of capabilities. Not only will this provide a broad perspective on the opportunities that exist, it will help procurement connect its current supplier or contract level efforts to the supply markets themselves. It is also critical that the plan reflect how much volatility exists in the space. This brings to light risks that need to be monitored and helps define the intended active term of the plan: higher risk equals shorter-term category plans with more frequent refreshes.
From Planning to Action
Once this range of inputs has been combined to form one or more category plans, procurement can define the next steps: ways to turn the plan into actions and results. Since category planning is conducted at a level that transcends projects, it also affects multiple procurement disciplines:
Strategic sourcing wave planning: Each category is likely to be brought under management through several sourcing projects. But what order should they be done in? Is there an advantage associated with combining them in new ways or running them in parallel? With a category plan to provide context, the quality of these decisions is significantly improved.
Resource allocation and skills training: Once the sourcing plan is on paper, procurement leadership will have a better sense of when and where headcount can generate the greatest ROI. But the answer is not simply in the numbers. Specific category knowledge and skills such as cost modeling, negotiation, or analysis must be present in the right combination to go from plan to results.
Information gathering: It's one thing to take a pool of spend or a contract and re-source or re-negotiate the pricing. It's another thing altogether to manage a full category. With a plan in hand, procurement can identify the areas where it will benefit from additional research, new qualified sources of information, or even the involvement of a proven category expert from outside the company. Creating maximum value from the category may even require a deeper understanding of the second or third tier of the supply chain—needs that are best addressed when identified in advance.
Supplier relationship management: When spend is managed by category rather than by contract, different levels of priority may be assigned to the suppliers included in the plan. Traditional supply base segmentation usually ranks suppliers by total spend first. Category-level planning looks at the connections between suppliers in related areas. By viewing suppliers in this way, procurement could possibly identify a critical supplier that does not have high spend, but represents a source of competitive advantage or a risk for operational disruption.
Persistence in Planning Pays Off
There are many advantages to completing a category planning exercise early, and while there may only be one downside, it's a major one. Category plans that are finalized too far in advance of the work they are intended to guide are at risk of being put on a shelf (or filed on a shared drive) and forgotten. A plan that is allowed to become stale offers no benefit whatsoever.
As we have already mentioned, there may be timing-based milestones for revisiting a category plan. Regulated, volatile, global, and high-risk categories require the most frequent reviews. In fact, some category plans may change and adapt on a daily basis and will never be filed away at all.
Other category plans are more likely to experience changes in response to events. Common triggers for category management plans to be revisited and then revised as needed include:
Shifts in the risk landscape: One of the greatest advantages of managing spend at the category level rather than at the supplier level is that the total potential impact of identified risks can be understood very quickly. When risk levels rise or fall—either for an individual supplier or for the whole supply chain—the whole category plan needs to be reviewed.
Adjustments to the demand forecast: Category plans usually include assumptions about how much of what products and services the company plans to buy. Unlike a single contract, the demand associated with a category plan will reflect the organization's business decisions at the highest level. If a business unit undergoes major changes or a large new customer segment is identified, a wholesale adjustment will be needed in the category plan.
Supplier performance: Responding to changes in supplier performance can mean moving away from a struggling provider or rewarding exceptional service from another. When suppliers are identified as belonging to the same category (even when the company does not purchase the exact same product/service from them), the mindset is already in place to look for ways to move demand to the most qualified suppliers available.
Planning on a Foundation of Ownership
All of the recommendations above—from early planning to connections with procurement activities to reasons to revisit or alter a category plan—require a strong, engaged ownership model. A category manager must view his or her plan as the summation of the opportunities, risks, and priorities associated with his or her corner of the procurement world. The plan becomes the guiding light at the beginning of a cycle and then stays up to date as the work progresses.
The important relationship between category and owner means that the earliest and most important part of the plan is the designation of ownership. From that point forward, opportunities are identified, actions are outlined, and the desired results become reality.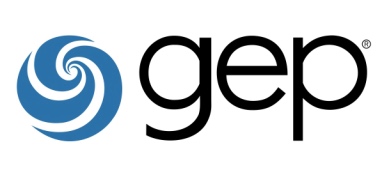 GEP helps global enterprises operate more efficiently and effectively, gain competitive advantage, boost profitability, and maximize business and shareholder value.
Fresh thinking, innovative products, unrivaled domain and subject expertise, and smart, passionate people – this is how GEP creates and delivers unified business solutions of unprecedented scale, power and effectiveness.
With 12 offices and operations centers in Europe, Asia and the Americas, Clark, New Jersey-based GEP helps enterprises worldwide realize their strategic, operational and financial objectives.
Recently named Best Supplier at the EPIC Procurement Excellence Awards, GEP is frequently honored as an innovator and leading provider of source-to-pay procurement software by top industry and technology analysts, such as Forrester, Gartner, Spend Matters, Paystream and Ardent Partners. GEP also earns top honors in consulting and managed services from the industry's leading research firms, professional associations and journals, including Everest Group on its PEAK Matrices of Procurement Services Providers and Supply Chain Services Providers; NelsonHall on its NEAT Matrix of Global Procurement BPO Service Providers; HfS in its Blueprint Report on Procurement-as-a-Service; and ALM Intelligence in its Vanguard Reports on both Procurement Consulting and Supply Chain Consulting.
To learn more about our comprehensive range of strategic and managed services, please visit www.gep.com. For more about SMART by GEP, our cloud-native, unified source-to-pay platform, please visit www.smartbygep.com.