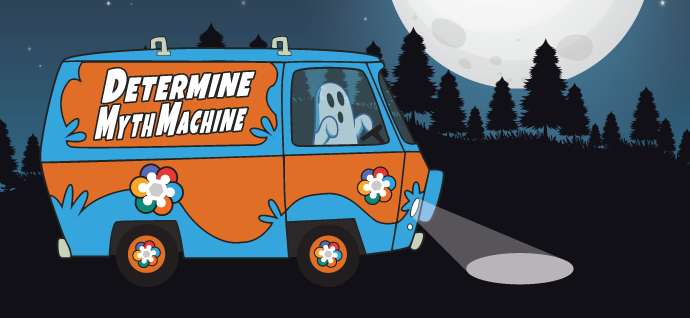 This content was published on the Determine blog on July 11, 2019
I recently completed a thorough study of myths by examining one of the most scientifically significant examples available — Scooby-Doo and the gang: Fred, Daphne, Velma, and Shaggy. You may laugh, but studying the adventures of Mystery, Inc. sheds a great deal of light on all kinds of myths, cloud procure-to-pay (P2P) included.
Myths and mysteries usually play on some combination of the following:
- Deep-seated, preexisting anxieties
- Lack of understanding or clarity
- A desire on the part of believers to accept the myth
- A touch of theatrics
In the Scooby-Doo TV series, the above factors typically drove the plot through the protagonist's dark backstory or lingering guilt, the gang being stuck in the dark, and ridiculous costumes and special effects. Details are scarce, someone is chasing you, and your imagination takes over. Next thing you know, no one questions the reality that Uncle Jesse's wonderful old theatre can't be saved because it is haunted by a headless phantom stagehand.
P2P myths may be less dramatic, but they are no less dangerous because they prevent procurement from getting an accurate view of the situation at hand and selecting the best, most logical, path forward.
Click here to read the rest of the article.