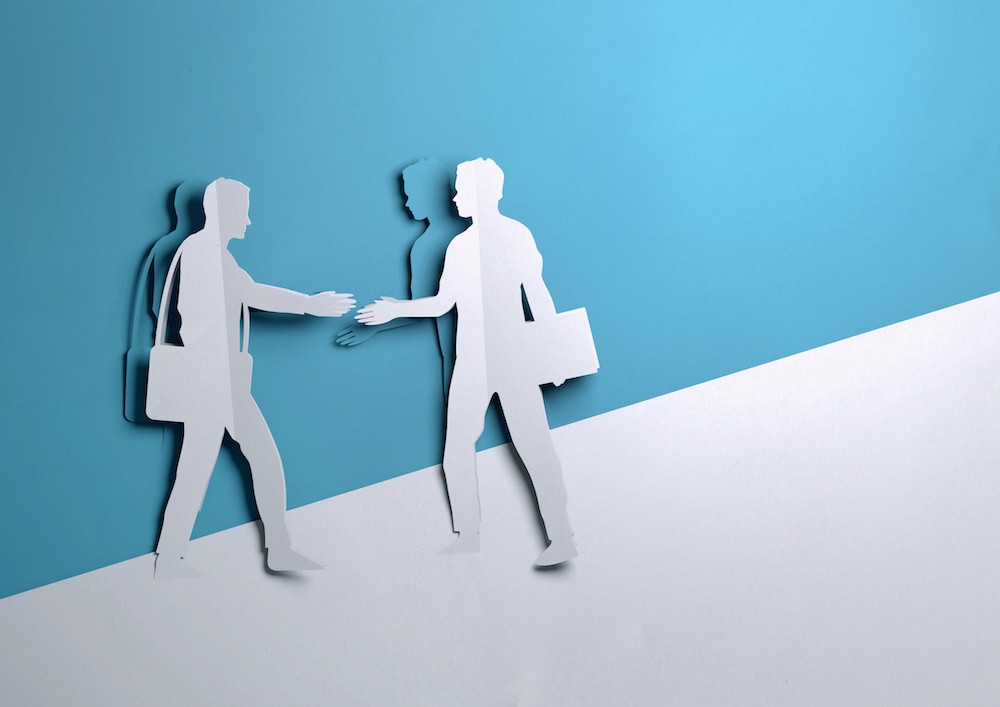 The uncertainty surrounding Mergers and Acquisitions (M&A) can be frightening for all employees involved, but often overlooked is the potential a merger can bring for procurement to hit the "RESET" button – both with their internal procedures and with their suppliers. With common M&A buzzwords like "increasing shareholder value" and "synergies" thrown around by management, procurement is provided with an abundance of short term cost-saving opportunities.
In this post, I'll outline the steps, tips, and strategies procurement can use to generate cost savings during M&A activity and boost that ever sought after shareholder value.
Get a baseline understanding of the data: What, how and from whom are you buying?
Having a basic understanding of each business unit's data is critical. You want to make sure you are comparing apples to apples. Regardless of the procurement software used, make sure you are pulling data from the same timeframe, using the same data headers, and standardized Units of Measure (UoM). Consult accounts payable, general ledgers and suppliers to iron out any inconsistencies across the data sets.
Cleanse the data. Be aware that the merging business unit may have different spellings for the same supplier (Ex. Fedex vs Fed Ex vs FedEx Corporation). Not cleansing the data to keep such things like UoM and supplier spellings consistent may result in missed cost-saving opportunities.
Understand which suppliers have long terms commitments, contracts and/or value-added services for the organization which may limit switching or place conditions on perceived cost-saving opportunities.
Identify Cost Saving Opportunities:
A merger results in an increase in purchasing power and proves to be a great time to not only renegotiate with common suppliers among the business units, but with non-common suppliers as well. Often times, mergers result in uncertainly for the supplier base. Suppliers may fear that the organizational changes will result in the loss of sales - making it a great time to reengage in negotiations. Some suppliers may view this as an opportunity to increase their market share at the expense of their margins – resulting in consolidation of suppliers and unit price savings.
Depending on your industry, cost-saving opportunities will vary, but these are some of the overarching opportunities and practices found in most industries during a merger:
Benchmarking – Utilize each data set to see which organization has the best pricing/service agreement for like products/services. Use that insight to your advantage in supplier negotiations. (Ex. MRO Products)
Consolidate Product Specifications – seek to reduce/standardize SKUs and negotiate price discounts based on forecasted volumes. (Example: Pallet sizes, packaging, office supplies)
Service Consolidation – Seek to reduce the number of like service providers, negotiating on newly forecasted volumes. (Ex. telecom, logistics, and facility maintenance providers)
Contract Rationalization – Analyze each business unit's contracts to pick and choose terms for the new contract based on the adjusted volume.
Review Payment Terms – Align payment terms and negotiate pre-payment discounts on the volumes with common suppliers. Extend payment terms with non-common suppliers.
Create an Action Plan:
Engage stakeholders (internal end-users and suppliers) to gain enough insight to evaluate each cost-saving opportunity in terms of:
Impact on the Business – How disruptive would the change be to the business?
Ease of Implementation – How difficult will it be to implement the savings?
Savings Potential – What are the savings estimates and how easy will it be to realize those savings?
Once evaluated, consider classifying the project opportunities into phases or waves with expected timelines and project owners for each.
Execute the Action Plan:
Recognize which commodities/ spend categories pair well with various procurement strategies such as direct negotiations, reserve auctions and market basket-based approaches.
This may also be a good time to challenge your current supplier base – ask about any new innovations or technologies that could lower the total cost of ownership across their product/service offerings. Until challenged, some suppliers like to withhold this kind of information until they move existing products through the pipeline. New products often have a longer life cycle, which decreases consumption and lowers sales of existing inventory, as is commonly seen in the cutting and abrasive tool markets.
Develop a New Procurement Model:
A merger of two businesses can provide an opportune moment to make drastic changes to your procurement organization whether that means implementing new procurement software, leveraging new ways to limit tail spend/ rogue spend, or adjusting approved spending limits.
Track any and all Savings:
Be sure to track the progress of any and all changes in your supply chain. Hold reoccurring meetings with department leaders (Logistics, Engineering, HR, etc.) to ensure their comments and feedback are being heard, recorded and – when possible – acted upon. Be cognizant that changes to the supplier base may lead to larger problems downstream.
Consider External Help:
Consultants can be a tremendous resource when integrating two or more business units. Consider the following benefits of including consultants in your merger activities:
Expertise – Most reputable consulting firms have overseen a merger of procurement departments, providing your organization with guidance on any/all changes
Flexibility - Consultants can temporarily serve as your dedicated staff during the initial Action Plan, lifting the majority of the burden from currently employed staff or avoiding the hassle of hiring additional staff.
Savings - Consultants have access to ready benchmarking data from previous experiences and can use it to increase the amount of savings achieved in merger-based (re)negotiations.
Remember, Mergers and Acquisitions present a wealth of challenges and opportunities. With procurement in a leading role, the balance shifts almost always shifts toward the latter. Is your team prepared to guide the organization?