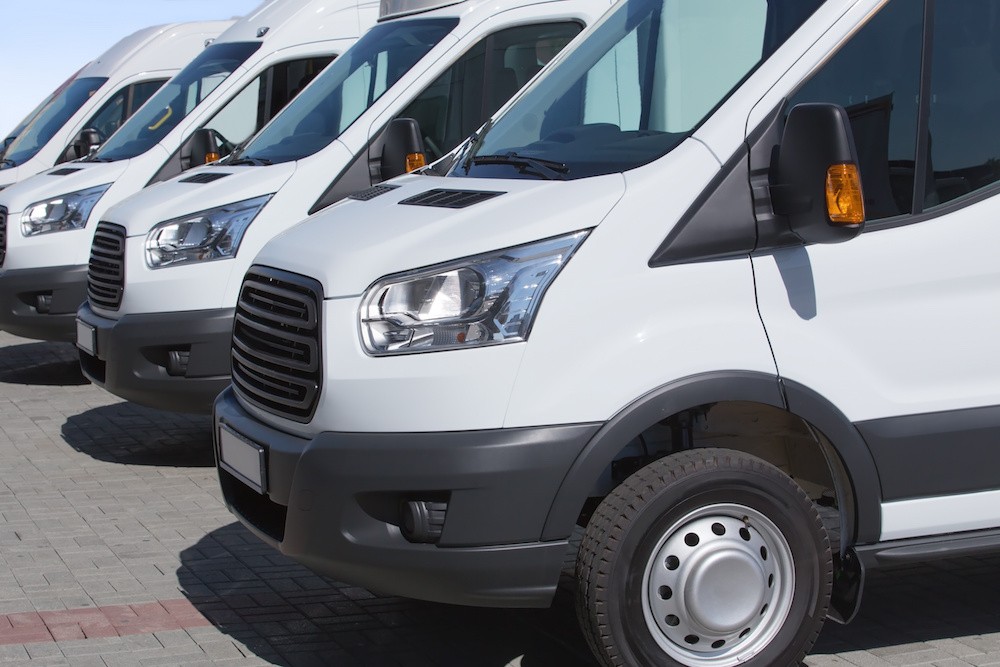 Fleet operations can absolutely be an overwhelming category to manage. Between deciding on the right vehicle manufacturer, understanding the ever-changing vehicle features, selecting the appropriate maintenance plans, managing fluctuating fuel costs, and more – the active time required is substantial. However, rather than looking at this category as a mountainous challenge, Fleet should be seen as a major cost saving opportunity.
There are multiple triggers for evaluating the fleet category from the top down beyond just due diligence:
Evaluating internal versus external management of the fleet.
Mergers and acquisitions will prompt the evaluation and consolidation of fleet operations.
A new company strategy may mandate the need for a new fleet policy.
Maybe the organization lacks a concrete fleet policy or management structure and has outgrown a passive management phase.
In all of these hypothetical situations, a few best practices can be used for an effective category evaluation that enables both cost savings and process optimization.
For any of the reasons listed above, the fleet evaluation/optimization process benefits from taking a two-pronged approach that includes both a comprehensive OEM evaluation and a Fleet Management Services (FMS) provider evaluation. If the fleet administration and management function is housed internally, this two-pronged approach still applies in terms of analyzing the internally managed program (reactive and preventative maintenance programs, acquisition and resale processes, etc.).
OEM Evaluation and Sourcing
The OEM evaluation process starts with identifying competitive manufacturers with mature light fleet programs such as Ford, GM, and Nissan. It is worth noting that larger programs will typically have a dedicated OEM representative allocated to service your program. If you're without a dedicated representative, I suggest you work with your OEM to have a rep assigned to your account. They are key resources for keeping you updated with model year changes, volume discounts, year-over-year pricing trends, and other new opportunities.
After preliminarily identifying OEMs, the next step is to develop your bid package. Your RFP should be robust, detailing the specifications of desired vehicles as well as anticipated volume and desired contract term by model year. Accompany this information with a questionnaire that explores warranty packages, vehicle information (fuel mileage, maintenance costs, and residual values), delivery timing, and lastly, loyalty and volume based incentive options. This information will enable a total cost analysis –allowing you to take into consideration factors other than vehicle until costs such as anticipated fuel and maintenance expenses over the lifecycle of the vehicle, resale value, and warranty coverage. While the invoice cost of a vehicle has the most impact on total cost, the total value calculation must include these other factors as they often amount to the difference between a lean, optimized fleet and a miss-managed one.
The key negotiation point with the OEM representatives should be volume and loyalty based incentives. Volume incentives are typically structured in a tiered fashion, which means as you hit certain purchase thresholds during a specific model year, your discount on the invoice price increases. Coupled with volume incentives are loyalty incentives which include retroactive payments (back to the first unit purchased) of a dollar amount per vehicle purchased after volume thresholds have been meet (greater than 250 vehicles per model year for example). $100-$200 per vehicle is the typical range of such loyalty incentives for a mid-to-large size fleet of ~1,000 vehicles. With all of these cost factors in mind you will be able to measure each variable that contributes to the total cost of a vehicle over a certain period of time. With a detailed understanding of this information, an informed decision can be made on the best fit OEM for your organization.
FMS Evaluation/Sourcing
As with your OEM evaluation, the FMS evaluation process should start with supplier identification. Some larger, national companies to choose from include Wheels, Donlen (acquired by Hertz in 2011), Element, and ARI. Depending on the size of your fleet, these are some of the big name brands with robust service capabilities including fleet management, vehicle leasing, and consulting services.
Following supplier identification it is important to create an RFP that enables an apples to apples pricing comparison. This is a very important point considering the diversity in pricing structures from company to company. It may appear certain rates are competitive in a specific service category however when evaluated holistically, the offer may not be competitive. Typical FMS fees such as managed maintenance, administration, and management fees are assessed per vehicle per month (PVPM). However, other companies could structure it as a flat fee or hybrid model. To combat this inherent problem in sourcing FMS services, you need to create a forecast model that enables you to utilize your own fleet characteristics to model out future FMS costs using the proposed fee models. In other words, you would capture critical metrics such as total number of vehicles under management to measure any PVPM costs, average fuel spend to measure fuel rebates (as a % of total fuel purchases), and average MSRP costs to measure financing rate impact. Other metrics such as average cost per repair, subrogation recovery rates and safety program enrollment figures can be used to forecast accident costs, subrogation fees, and driver safety program costs respectively. By modeling out future costs using your own fleet metrics, you can easily compare disparate fleet fee models.
The fleet category is complex and ever-changing. However, sourcing fleet can be simple if the correct approach is applied. By modeling out OEM costs across different manufacturers and calculating the financial benefits of various scenarios, you can determine the best fit OEM for your organization. Looking past the sticker price of various vehicles and diving deep into depreciation, fuel mileage, maintenance costs, resale value, and other cost drivers, you can ensure a cost-competitive fleet. In addition, evaluating the cost benefit of implementing a FMS program, re-negotiating your current program, or searching for a new provider can be simplified by choosing your preferred program options and modeling out the different fee structures offered by various providers. By eliminating this variability for providers' programs, you can remove the pain often associated with assessing FMS fee programs.