Buyers Meeting Point Owner Kelly Barner Ranked Top Influencer in Procurement by Thinkers360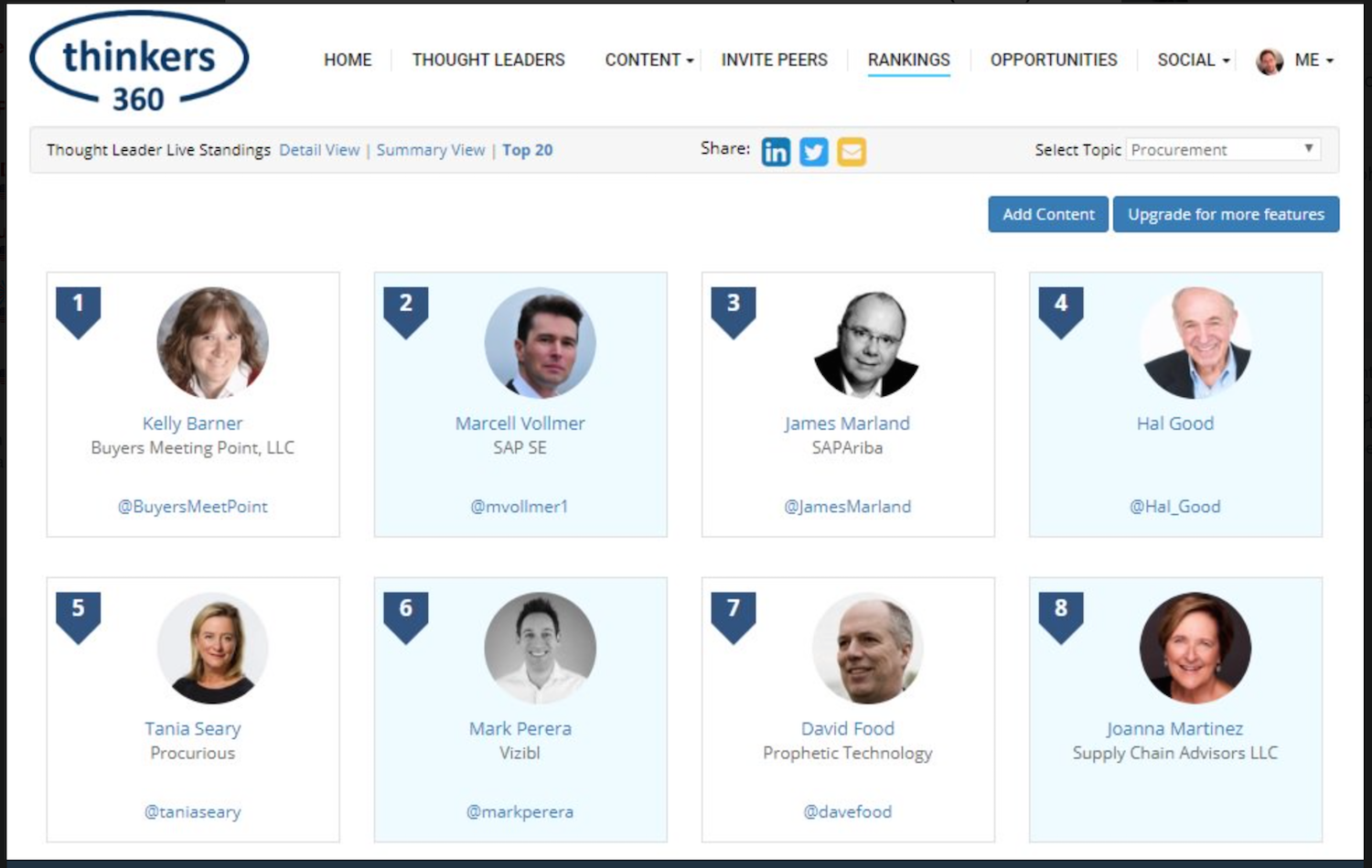 Thinkers360, the world's first open platform for thought leaders and influencers to share opportunities, has ranked Buyers Meeting Point Owner and Managing Director Kelly Barner the top influencer in procurement.
Other influencers ranked in the top 10 include Marcell Volmer, James Marland, Hal Good, Tania Seary, Mark Perera, David Food and Joanna Martinez.
To learn more about Thinkers360 or to view other influencers, click here.