Case Study: Chrysler Purchasing Changes the Supplier Diversity Landscape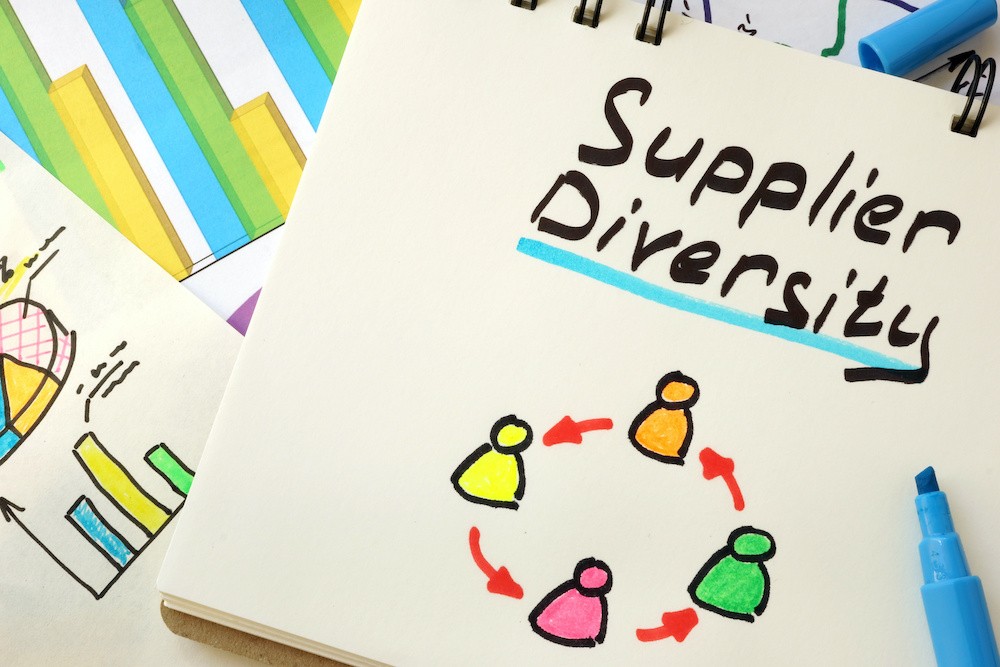 Back in 2012, Chrysler Group allowed a modest-sized company to manage all of the chemicals and related supplies on a trial basis for one of its North American assembly plants. Like any Chrysler supplier, ChemicoMays had to prove itself on cost, quality and its capacity to deliver.
Editor's note: This article is part of the MyPurchasingCenter content archive. It was originally published in 2015 and has been revised to reflect minor updates.
It wasn't long after that Chrysler gave the company a contract to manage the plant's chemicals. The company performed so well that within nine months, Chrysler awarded the firm its chemical commodity business for two powertrain plants. Several other Chrysler assembly plants soon followed. In 2014, it was recognized as the top supplier in Chrysler's indirect procurement organization.
This wouldn't really qualify as big news in the automotive business except for the fact that ChemicoMays is a certified minority- and veteran-owned business – one of more than 270 such companies (along with women-owned) that do business today with the Auburn Hills, Mich.-based car maker.
"Out of all of our procurement departments, indirect is our largest organization," Kevin Bell, [former] Senior Manager, Head of Supplier Diversity and Development Purchasing, proudly tells My Purchasing Center. "So the number-one supplier in our largest purchasing organization is a diverse supplier."
Since 1983, Chrysler has purchased nearly $52 billion in direct and indirect parts, materials and services from diverse suppliers making everything from trade show banners to transmissions and engines. One such supplier – Urbana, Ill.-based auto parts company Flex-N-Gate – notched more than $900 million in business with Chrysler last year. Last year alone, Chrysler's Tier 1 and Tier 2 suppliers did more than $6 billion in business with diverse companies.
Chrysler executives are proud of the company's 32-year-old supplier diversity program, which has been widely lauded over the years for its pioneering efforts. In 2011 and 2012, the editors of Diversity, Inc. magazine named Chrysler Group to the magazine's list of "Top 50 Companies for Diversity." This coveted annual benchmark is comprised of companies the magazine's editors believe are diversity management leaders. And last year, Chrysler Group (FCA US) was named Corporation of the Year by the National Minority Supplier Development Council, beating out companies like Coke, IBM, AT&T – even competitors General Motors and Ford.
In 2012, Bell was honored as "National Advocate of the Year" by the Michigan Minority Supplier Development Council for his leadership in promoting the growth of minority supplier spending and business development.
Philosophy of Diversity: Suppliers Mirror Consumers
Chrysler Group's diversity goals require that at least 10% of a Tier 1 supplier's procurement buy is sourced to certified minority suppliers. When Tier 2 suppliers are added, the cumulative percentage jumps to nearly 17%.
The philosophy behind the company's supplier diversity program is simple: The supplier community should mirror the demographics of the people buying Chrysler's cars.
"We want the diversity of our supply base to reflect the diversity of our customer base, just like we want the diversity of our employees and our dealer base to reflect the diversity of our customer base," Sigmund E. Huber, Director, Supplier Relations, FCA-North America, tells My Purchasing Center. "There are actually very strong business strategic reasons for making this type of effort. That's why we've been at it since 1983."
Diversity has become so integral to the company's procurement operations that it's now included as a metric on Chrysler's supplier scorecards.
"So when we're sourcing business to a supplier, one of the most important criteria is looking at their scorecard results, which includes quality, warranty, delivery, but also supplier diversity," Huber adds. "I'm not aware of any other auto company that does this. There are other companies that have targets for their suppliers, but I'm not aware of any other that records it on their scorecard as part of their performance and makes sourcing decisions based on those scores."
Engaging with Procurement
Like Bell's and Huber's teams, Chrysler's procurement organization regularly engages with the company's 270 or so diverse suppliers to identify opportunities.
"We facilitate meetings with our purchasing organization and regularly sit down with the buying team to understand what types of parts or vehicle programs are coming up for sourcing," Huber says. "We also participate in efforts to help buyers create sourcing strategies that include minority suppliers."
Huber and Bell also are actively involved in setting diversity targets for the organization. "That's important because the purchasing organization's performance goals incorporate certain metrics for supplier diversity," Huber adds. "The goals are shared from the vice president of procurement down through directors and the entire organization, so part of the performance metrics our buying teams are measured against are the goals that our team sets for them for the year. We track them and report out on a monthly basis."
A Level Playing Field
To maintain the integrity of its supplier diversity program, Chrysler holds its minority suppliers to the same rigid standards as everyone else.
"One of the things that's important to us is creating a culture of continuous improvement for ourselves, but also our supply base," Huber says. "Minority suppliers are not asking for anything the rest of our suppliers are asking for."
One way it demonstrates that is through Supplier Training Week, a twice annual event in which all of the company's thousands of suppliers attend intensive training in purchasing, manufacturing, supplier quality, and engineering systems. "This helps us ensure our suppliers understand how to engage with us in as seamless a process as possible," Bell says. Last year, between 1,500 and 1,700 individuals attended during the May and October sessions.
Chrysler Group also offers its suppliers online training and World Class Manufacturing courses. Over the past two years, Bell has selected a number of minority suppliers to go through a consolidated phase of the program called World Class Manufacturing Light. Two years ago, one of those suppliers actually earned supplier of the year honors in world-class manufacturing, Huber adds.
How Chrysler Engages Diverse Suppliers
The company engages its minority-, women- and veteran-owned suppliers through two key initiatives – the "Matchmaker" and "High Focus" programs.
Matchmaker is an annual networking trade event through which the company provides opportunities for all diverse suppliers, including its own diverse supplier network, to directly engage with Chrysler Group's Tier 1 suppliers.
Matchmaker has consistently grown in attendance. Last year, the event attracted nearly 3,000 diverse companies, up from 2,400 just two years before. The event has generated more than $2.1 billion in new business opportunities for exhibitors since it was launched in 2000, according to the company.
In addition to its B2B networking opportunities, Matchmaker allows minority-owned suppliers to participate in a wide range of development seminars led by the U.S. Small Business Administration, the Minority Business Development Agency, the Michigan Economic Development Corporation and others. The sessions cover such topics as access to capital and minority business services, merger and acquisition strategies, the use of various computer programs designed to assist Tier 1 and minority suppliers to do business with one another and the implications of federal healthcare reform for small and medium-sized businesses.
Established just four years ago, the High Focus program takes suppliers with greater potential for diverse spend and equips them with the tools and support to achieve their diversity targets. The diversity spend status of each supplier is monitored monthly and reviewed quarterly with each supplier.
"This is basically the most prestigious award any company can win in the space of supplier diversity," says Huber, adding that it was the High Focus program judges cited in honoring Chrysler as Corporation of the Year in 2014.
High Focus was actually an outgrowth of the company's Phoenix-like return from the ashes of the economic collapse of 2008 and subsequent recession, according to Bell.
"This is a very important program for us. When we came out of the recession in 2009, there was a significant decline across the industry and even with the OEMs on the amount of sourcing being done with diverse companies," he says. "And we saw that on a percentage basis what we sourced to Tier 1 minority companies didn't decline precipitously, but at the Tier 2 level there was a significant decline."
Applying the 80/20 rule, Bell and his team selected 167 suppliers that were Chrysler Group's largest underperforming companies and gave them targets. "Back in 2010 when we started this program, those 167 suppliers collectively did about $131 million in spend with diversity companies, or less than $1 million each," Bell adds. "Fast forward to 2014. Those same 167 companies did $1.3 billion last year and over the four-year term of the program, they've spent $2.8 billion with minority companies, so we've targeted our largest underperforming companies and basically turned them around."
The biggest testament to the program's success, according to Bell: More than 30 of the companies that participated in High Focus have now launched their own supplier diversity programs and have a department monitoring and tracking very similar to Chrysler's.
"One of those companies on the High Focus list is now one of our top-performing companies in supplier diversity and they were able to do that in just two years," Huber adds. That was a great story. The other important thing for us is the fact that the program has a multiplier effect. When the suppliers that we had in the High Focus program began developing their own interests and initiatives in supplier diversity, they were doing that not only for us but it was benefitting all of their customers."
Bell's analysis has shown, moreover, that for every dollar a Tier 1 company spends with a diverse supplier related to Chrysler business, they spend another $3 with that company to supply Chrysler's competitors. "And so when we talk about $2.8 billion over a four-year period, we can effectively translate that into a $12 billion overall industry impact over four years," he adds. "I'm confident that if you talk to the diverse suppliers in the automotive space, they all will tell you our program has significantly changed the landscape of supplier diversity in the entire automotive space."
Stay Informed
When you subscribe to the blog, we will send you an e-mail when there are new updates on the site so you wouldn't miss them.