Giving Thanks for 2020 – Yes, Really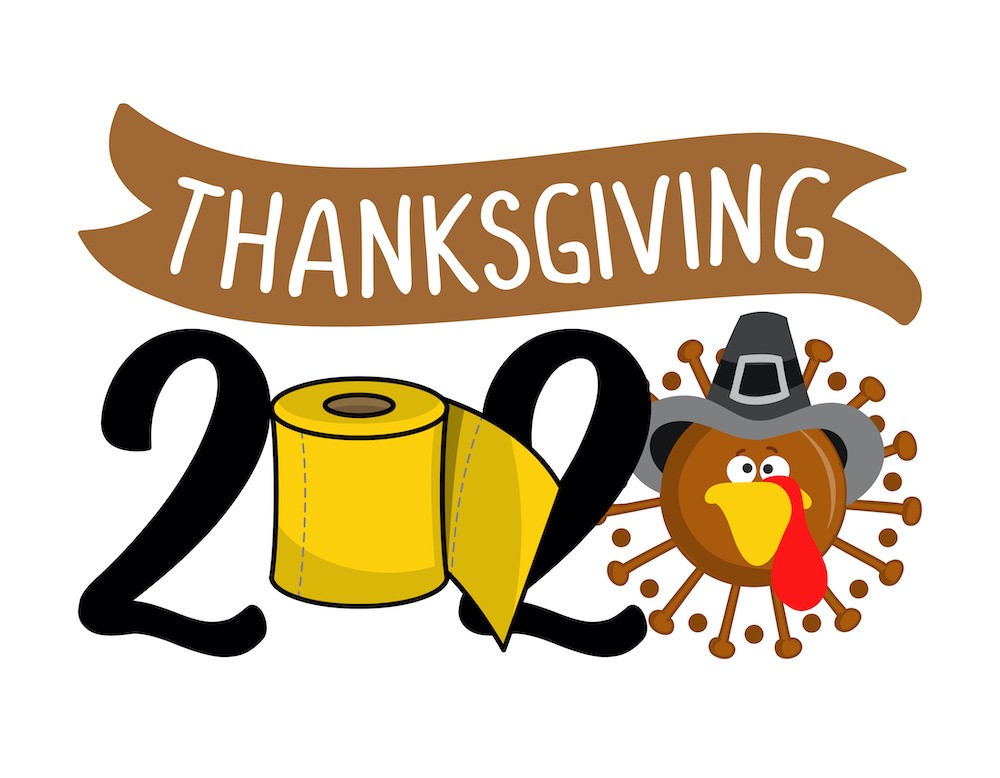 Every year, I pause at Thanksgiving and give thanks for all of the people and organizations that I've enjoyed and appreciated during the year. Usually, it is a pleasant task of looking back through emails and social media and reflecting on the current year just before it runs out.
But this year? 2020? I'll admit I considered the idea of just skipping it. I'm exhausted – we're all exhausted. This year was not my favorite. But that may make the tradition more important than ever. As it turns out, I have a lot to be grateful for this year despite the challenges we've all faced.
I am grateful for every person who stopped and read one (or part of one) of my articles, liked or commented on a post, or shared something. If all you had the bandwidth to do was pause and look at one of the images I selected to go with my content, I am grateful for you. I appreciate the gift of your time and interest more than you could possibly know.
I'm grateful for my family, and after having my husband and three school-aged children in the house for months on end, I have a new appreciation for the complexity that ranges from a day in the life of a crypto engineer to a day in the life of a virtual 1st grader. I'm grateful for the support of my parents who validated my stress by ensuring me I wasn't imagining things and shared with great excitement every development they heard on the news that involved supply chains.
I'm grateful for Philip Ideson and everyone in the Art of Procurement community. Virtual by design, when the whole world was upside down, there were days that AOP was the only thing that made sense. It sounds small, but I am also hugely grateful that Phil shares my lack of affinity for using video on status calls and so I never had to worry about my hair!
I'm grateful for my wonderful web designer Deb Shelby, her assistant Sadie, and my new friends Susan and Tom at Firecat Studio. They are helping me take a journey that will make the Buyers Meeting Point website look more like it feels in my heart.
I'm grateful to Michelle Palmer, Dan Hirsh, and Susan Avery for allowing me the privilege of taking over MyPurchasingCenter and supporting the transition. I feel as much a sense of pride in the MPC brand and content as I do my very own.
I'm grateful for the team at Supply Chain Now, especially Scott & Amanda Luton and Greg White. They never fail to amaze me with their work ethic, dedication, and good humor, and have taught me so much in a very short time.
I'm grateful to Ally Love and Robin Arzon, two amazing instructors at Peloton, who reminded me that I am a fighter a few times when I was dangerously close to forgetting.
I'm grateful to Dan Andrew, who showed me how important it is to take risks you believe in and keep the faith.
I'm grateful for every company and site I worked with this year, new friends and old: All Things Supply Chain, Content Callout, Corcentric, Creactives, Fairmarkit, GEP, Globality, Ivalua, JAGGAER, Matchbook, MyComplianceOffice, ProPurchaser, SirionLabs, SourceDay, and Tealbook.
I'm also grateful that I never actually ran out of toilet paper, stayed healthy, and kept going mo matter what. 2020 is one of those races where the only real prize is in finishing… and we are almost there.
Happy Thanksgiving to all of you and your families!
Stay Informed
When you subscribe to the blog, we will send you an e-mail when there are new updates on the site so you wouldn't miss them.