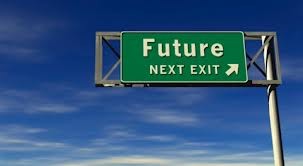 With the increased pressure to offer viable advantages over their competition, telecom giants like AT&T and Verizon have recently placed greater emphasis on how well equipped their networks are for the rapid increases in data consumption by consumers. While carriers show promising advances in "future proofing" their networks' ability to accommodate such changes, it ultimately depends on how well their new network is designed to adapt to the rapidly changing technology available to meet increased demands.
The way we do business is changing rapidly. Workplaces are virtual – with employees working flexibly: at any time, from any location, and using many different devices. In the face of such continuous change, it is important to ask if your network infrastructure truly "futureproof." Whether your organization is national or global in scale, it is imperative to execute any infrastructure related improvements based on both immediate and future goals.
When analyzing new opportunities and future requirements, consider the following:
(Network) Infrastructure—Analyze your current system in relation to the vision for your business and assess what features and benefits will be relevant in the future. This may require additional investigation to determine the main concerns with communication within your work environment and any pertinent outside factors. Systems and services today must be quickly scalable, easily manageable, and closely integrated with other business applications, such as customer relationship management (CRM).
Technology upgrades—Take agile approach to upgrades, whether they involve equipment or software. Upgrades should be implemented in a way that encourages continuous improvement while allowing for rapid and flexible response to change. For instance, switching to a hosted voice solution may seem challenging, but it will offer convenient long term payoffs. Hosted voice is easier to scale when your organization needs to add more extensions or new facilities to the phone system. It is more functional than a traditional phone system as well. When looking to apply upgrades that will continue to be of value, solutions like hosted voice tend to minimize the stresses of inevitable future expansions or new business ventures. Aim for technology upgrades that are supported by a simple, effective and forward-looking system.
Bandwidth Requirements—Is your Internet speed scaled to fit the needs of your business? Broadband speed should not only meet current bandwidth needs, but be positioned to meet future technology needs as well. Certain telecom solutions, such as VOIP, require at least Ethernet speeds and a broadband connection. As carriers are aware of the demand for increased speeds, they are continuously promoting new technology and increased Internet speed connections at cost-effective prices. It is important, however, to realize that while your carrier may offer a certain Internet speed, this is not always the actual speed being achieved throughout your organization. To benchmark your organization's true broadband speed, internal testing should always be completed and used as a baseline. Business bandwidth needs can get complex pretty quickly. Below is a list of the most common variables contributing to bandwidth consumption based on typical evaluations with clients:
Wifi
VOIP
Video Conferencing
Email
Cloud Services (email and other cloud services)
Streaming
Online Backup
Content Filtering
Each of the above areas should then be evaluated on a deeper level to determine the number of employees using the variable, the number of remote sites accessing, and the different ways the variable is being used (e.g. light, medium or heavy usage). Generally speaking, an increase in devices and technology leads to increased requirements for broadband speed. While it is important to provide ample bandwidth, it is equally important to manage the total company investment. Ensuring any data traffic is effectively programmed to be transmitted based on those services that should be the highest priority and can also help offset any shortage in bandwidth. Lower priority services, such as personal streaming by employees, will then be more likely to encounter lagging speeds.
Wireless Mobility—With the growing complexity associated with devices, operating systems, and carriers, it can prove challenging to adequately serve your wireless user base. Selections like standby plans, which for a minimal cost allow clients to maintain the same phone number for a temporary period without terminating services, assist with interim planning for your wireless user base. But how can you truly develop a wireless mobility system that grows with your organization? The key is to develop an effective management approach to track inventory and assets. Having transparency into the inventory currently at hand, and how much of it is being used, allows for accurate future projections when ordering new services. With a complete understanding of all wireless devices included within the organization you can then provide ongoing optimization recommendations to minimize costs, often offsetting some or all of the cost of services provided. This type of regulation is furthermore needed in order to uniformly push any security updates, limit bandwidth usage, and manage application access.