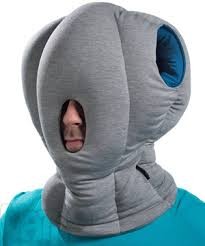 I recently read an op-ed piece on the Sourcing Journal by Sigi Osagie that stood apart from other procurement perspectives I've come across recently. It observed that soft issues — issues based upon the fundamental mindset of employees — are holding businesses back from realizing their full potential. Although procurement practitioners often have a desire to better their effectiveness, they do not always recognize that these soft issues are the answer to their desire for increased influence and prominence. So how can procurement improve in line with existing performance metrics without loosing perspective of the larger organizational perspective?
When the connection between organizational goals and procurement effectiveness is effectively realized, companies can save internal resource strain by creating efficient procurement processes that simultaneously optimize ROI and boost morale. Organizations that have a procurement presence in senior executive meetings allow procurement to have a closer connection and a greater effect on corporate strategy. Additionally, studies show that recognition of procurement's needs and and a willingness to invest in nurturing talent improve procurement performance.
To increase procurement's esteem in a corporate environment, I believe it is necessary to have successful engagements that show the impact of the department on company's bottom line. As procurement becomes a more popular career choice, and new talent is sought to fill openings, the profession will gradually shift to include new backgrounds and perspectives. I tend to agree with writer Sigi Osagie's opinion that procurement esteem begins internally. After companies adopt a wider understanding of procurement in their own organizations, and benefits are realized, the trend towards greater esteem will trickle down through the supply chain.
Unfortunately, an "all organization-encompassing" view of procurement is not yet the norm, but this is not a procurement-specific challenge. Other functions such as HR and Marketing had to prove themselves and earn their place in the corporate hierarchy. Their growing popularity was achieved through proven results; the same may play out to be the case for Procurement.
As Sigi Osagie points out:
"Rightly or wrongly, perception can sometimes be more important than reality, especially in large organizations. Trying to argue procurement's case in a mire of organizational misconceptions is like complaining about your opponent who turned up to the gunfight with his pistol while you turned up with a knife. Raising the profile of our newly-created procurement function at [a] former employer was one of our key priorities. We never did do [a] survey – we did not need to; I was eventually able to get the team to understand the importance of our profile, and they got it."
Of course, every organization is different, and increased procurement involvement may not be feasible in all categories or industries. However, Osagi's article offers a new and unique perspective on what we can do ourselves to improve our performance and how we are perceived internally.