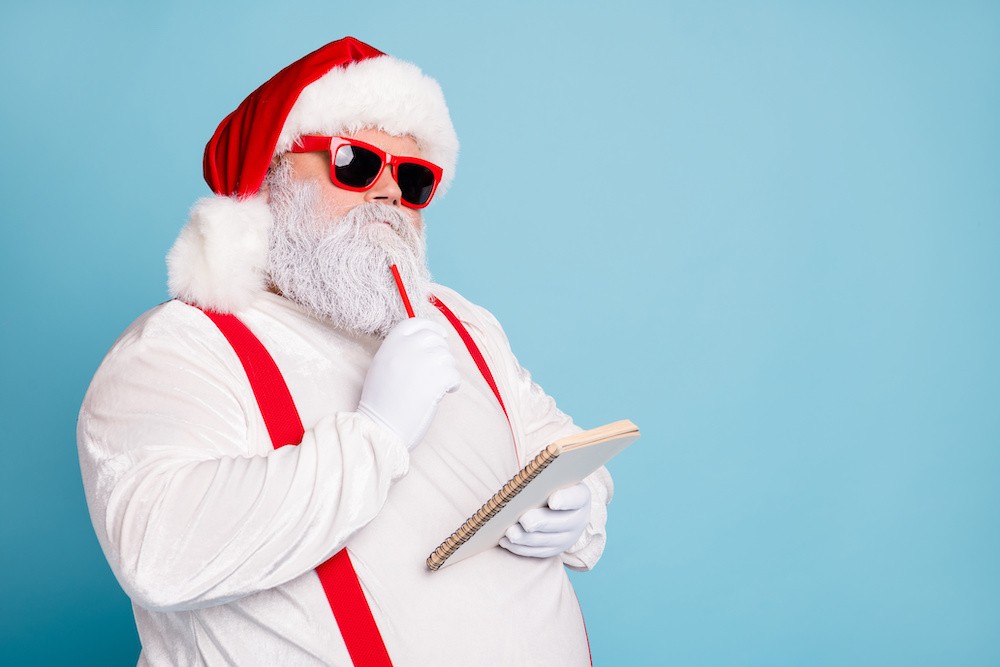 When we were preparing for last week's annual Thanksgiving post (which you can read here), we pulled all of the titles and authors that included me in their launches this year. I actually managed to review 18 books this year (although I still have two to go before the clock runs down).
As always, there are a few that really stand out as being worthy of a professional's extremely scarce reading time. I'm going to make a wild assumption that most of you don't have time to read 20 books on top of your other responsibilities just to get your creative juices flowing.
If you, like me, have been 'awful good' this year, here are a few titles that you might want Santa to slip into your stocking.
The Procurement Value Proposition
The Rise of Supply Management
Gerard Chick and Robert Handfield
Takes on some of the most pressing challenges facing procurement today and makes them seem both more comprehensible and realistically addressable. Procurement has evolved significantly since the early days when we got our start in the railroad industry. The problem we must own today is that the organizations we support have evolved faster and more dramatically than we have. What procurement needs is a better understanding of how to fuel our development.
Without getting mired in dry detail, Chick and Handfield work their way from the earliest days of formal procurement up to the present, considering how our collective professional identity has formed and developed. Surrounding, and in some cases influencing, that identity are forces such as the availability of targeted higher education programs and multidisciplinary expansion into supply and supply chain management. Although we are unquestionably a product of our professional past, we are also at times a 'prisoner' of that heritage, managing everything but owning nothing.
The book itself is divided into two sections: Part A which provides all of the background, context, and explanation to execute Part B, which is dedicated to facilitating 'innovation debates' and the implementation of the strategies explained in Part A. Combine these two elements with many visual aides and case studies, and you have a book that will help procurement organizations and individuals at any point in their evolution actively expand and demonstrate their value proposition.
Procurement 20/20
Supply Entrepreneurship in a Changing World
Peter Spiller, Nicolas Reinecke, Drew Ungerman, and Henrique Teixeira
A team effort by four members of McKinsey's Global Purchasing and Supply Management Practice.
This book is an opportunity to get insight into the experience and research of the McKinsey team, most specifically, their seven year Global Purchasing Excellence (GPE) survey. This data provides the numbers to back up many of the things practitioners have known instinctively for years: the pressure for each employee to perform has gone up, as has external spend as a percent of total cost.
The unfortunate reality of this well written and documented book is that the professionals most likely to read it are already singing in the "choir." It will be an uphill battle to get your CEO or CFO to read it, no matter how much they (and their procurement team) would benefit as a result. The best use of the facts, benchmarks, and ideas contained within is to substantiate procurement's requests for support, influence, and organizational change. Add that to the fact that the $25 price tag is a pittance compared to what a McKinsey consulting engagement costs, and the decision to buy this book becomes a no brainer.
Strategic Procurement, 2nd Edition
Organizing Suppliers and Supply Chains for Competitive Advantage
Caroline Booth
A second edition, updated from its original release in 2010. In the four years since Booth first released this book, there have indeed been significant changes in economies and business dynamics, requiring equally significant adjustments in procurement. In the preface, Booth calls out her increased focus on risk and the improved position of procurement, as well as enough changes in M&A involvement to add a whole chapter on it.
This book provides a rich and diverse set of new perspectives on procurement and its interactions with the enterprise. Some of them, have an 'earworm' quality to them and are bound to be played and replayed in the minds of readers until the timing is right to make use of them.
The book is organized into short, focused chapters that are prefect for busy practitioners or executives with short attention spans. Even the most difficult of procurement's internal challenges are addressed in such a way that if a non-procurement person were asked to read them, a fight would not break out (not from Booth's words at least). The reality is that procurement is no longer contained to procurement, a point the author makes clear when she discusses procurement's role in procurement. The function's role has shifted as a result of other business decisions, and a deliberate reset is in order. Any changes that are made should not only acknowledge the new requirements of procurement, but should improve alignment with the overall corporate culture.
The Moment of Clarity
Using the Human Sciences to Solve Your Toughest Business Problems
Christian Madsbjerg and Mikkel B. Rasmussen
A joint effort by two 'students' of human behavior, problem solving, and innovation. In this book, the authors apply what they have learned and observed to the challenges faced by businesses today. It is apparent to the reader that they are avid readers in their own right, and their bookshelves clearly hold titles representing a wide array of fiction and non-fiction topics.The 'Moment of Clarity' referred to in the book's title refers to the realization by business leaders that if understanding human behavior is critical to a corporation's success, an over-reliance traditional thinking and data will cause them to fall short.
In addition to making sure we incorporate both structured and unstructured data in professional decision-making, The Moment of Clarity recognizes the importance of gut instincts. While good instincts are imprecise and abstract, they are also very difficult to teach and are impossible to learn from a book. Since Chief Procurement Officers continue to struggle with the talent and knowledge limitations of their teams, the importance of identifying and fostering good instincts provides a new approach to a high priority challenge for procurement organizations.
Understanding people and their motivations should be a core competency for all procurement professionals. This is especially true as outsourcing, process changes, and compliance issues represent a larger portion of procurement's project load.
The book is easy to read and comprehend, even for non-human science practitioners. The application of sensemaking in business is made abundantly clear through a number of case studies, including LEGO, Coloplast, Intel, Adidas, and Samsung TV.
Leading Procurement Strategy
Driving Value Through the Supply Chain
Carlos Mena, Remko van Hoek, and Martin Christopher
a group study of the 'brave new world' of procurement. The three primary authors, Carlos Mena, Remko van Hoek, and Martin Christopher (and three guest authors), address an ambitious list of trending procurement and supply chain subjects. Rather than causing problems with voice or style continuity, this large group of contributors makes it possible for the book to cover a wide range of information in depth without losing momentum or focus.
Although the authors have decades of experience in procurement, they are not mired the ways of the past. In fact, they discuss many of the new approaches being considered by procurement (e.g. agility, supplier collaboration, non-savings performance metrics). They also acknowledge the objections procurement is likely to face in response to attempts at evolution and provide methods to constructively overcome them.
In my opinion, the best quote from the book is a definition of complexity, found in the chapter on Supply Chain Risk Management: "'Complexity' describes a condition of inter-connectedness and interdependencies across a network where a change in one element can have an effect on other elements – often in unforeseen ways." (p. 134)
The Art of Creating a Quality RFP
Don't Let a Bad Request for Proposal Waste Your Time, Money, and Resources
George Borden and Steve Jeffery
Serves as a valid reminder that if we don't approach every task we undertake as valuable, we deprive ourselves of the opportunity to do our best work before we have even begun. This book, written by career practitioners and consultants George Borden and Steve Jeffery, captures the ups and downs of decades in procurement. By focusing almost exclusively on the Request for Proposal (RFP) they are able to achieve clarity of purpose and message and cover a lot of ground in a compact book.
The strategic sourcing process is desperately in need of a spark of something new. We've been following the same processes for so long, we've stopped thinking about them. And by allowing the process to become rote, we reduce the likelihood that the process will be dynamic or flexible.
This book is solution agnostic. In fact, it does not assume that an eSourcing solution is in place. It includes worthwhile templates and sample communication that will save time and improve the quality of RFPs. There are no applicability limitations in terms of industry or spend category, and the authors' advice about managing suppliers, stakeholders, and executives will scale from the most modestly sized organization to the largest.
The Art of Creating a Quality RFP is a worthwhile read for practitioners looking to improve internal processes and results, consultants charged with leading transformation efforts at clients, and suppliers who use the RFPs they receive as a way of identifying customers of choice.
Category Management in Purchasing
A Strategic Approach to Maximize Business Profitability
Jonathan O'Brien
This second edition is absolutely current, as evidenced by the emphasis on value generation, collaboration, and connection between procurement and corporate performance. It balances what you might describe as the philosophy of category management with the processes and tools required to execute such a program.
Category management is not a procurement driven approach as much as it is procurement led, with significant investments of time from the rest of the organization. On this point, O'Brien has a realistic understanding of how these efforts often work, "Typically, cross-functional teams will begin with little interest in the project purpose, they will fight with each other, do the wrong work badly and generally stir up problems. But as the team settles they will also be the people who begin to understand the power of the project and who begin to work together, who uncover the data which is needed, who have the best breakthrough ideas and, most importantly, who will support and drive the implementation." (p. 37)
A particularly interesting chapter is found at the very back of the book: 'What the Future Holds'. While procurement and category management obviously play a role, the chapter is predominantly focused on the changes and forces affecting the global business environment. I recommend reading this chapter first; it is general enough not to require prior knowledge of the information in the rest of the book. If you are unclear whether your particular situation merits a transformational effort, this chapter will provide you with plenty of motivation and spur you to action.
Supply Market Intelligence for Procurement Professionals
Research, Process, and Resources
Jeanette Jones and Kelly Barner
(Okay, yes, I am shamelessly recommending my own book. And while I already have quite a few copies on hand, I'd like you to have one too.)
Provides procurement professionals with the process, skills, and resources to develop a supply market intelligence program that will deliver value to the organization as a whole. We will clearly explain each of the concepts we introduce and then provide the background and steps required to make their execution possible. Developing the skills required to build and use supply market intelligence has value to the organization through its positive impact on current supply management activities. It also improves executive level regard for the procurement function by demonstrating a market-driven perspective of the company.
Part I outlines how to design a supply market intelligence program that meets the needs of the organization while integrating with existing procurement team structures and processes. Building internal capabilities makes it possible to maintain the benefits of supply market intelligence without making long-term investments in consultants with specific category expertise. If decisions are to be supply market intelligence driven, it is critical to ensure that the information gathered is accurate. Proper governance is required to continually review the veracity of sources and the recommendations made as a result of them.
Part II is detailed listing of resources available to procurement professionals looking to perform research in order to create supply market intelligence. It is organized by source type and industry and highlights the best available resources, always with an eye for value and with the understanding of the crucial role that quality information plays in the decision-making process. For professionals new to research and the discipline of creating supply market intelligence, Part II will prove to be a trusted guide to a seemingly endless pool of resources, as well as a targeted quick reference for more experienced researchers.