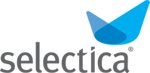 It is the worst question Procurement ever faces. C'mon – you know what question I'm talking about. That horrible, terrible question from Finance for which there is no good answer…
If Procurement worked so hard and saved all of this money, WHERE IS IT?
Ugh.
The problem is that the space between negotiated and realized savings is full of pitfalls: unexpected requirements, inaccurate demand, and budget holders who see an opportunity to unofficially reallocate savings elsewhere. Even when additional value is created, many times by the end of the year the savings have all but evaporated.
This is a problem that has to be handled by the top level of the organization. If the strategic vision of the leadership team requires that all uncommitted funds be returned to a central account, they have to be willing to support Procurement by issuing a mandate. Declaring that all funds saved by Procurement are to be removed from line of business budgets is a tough love decision. But all that really matters is whether or not it is the right decision for the company as a whole.
CLICK HERE TO READ THE REST OF THIS POST ON THE SOCIAL CONTRACTING BLOG