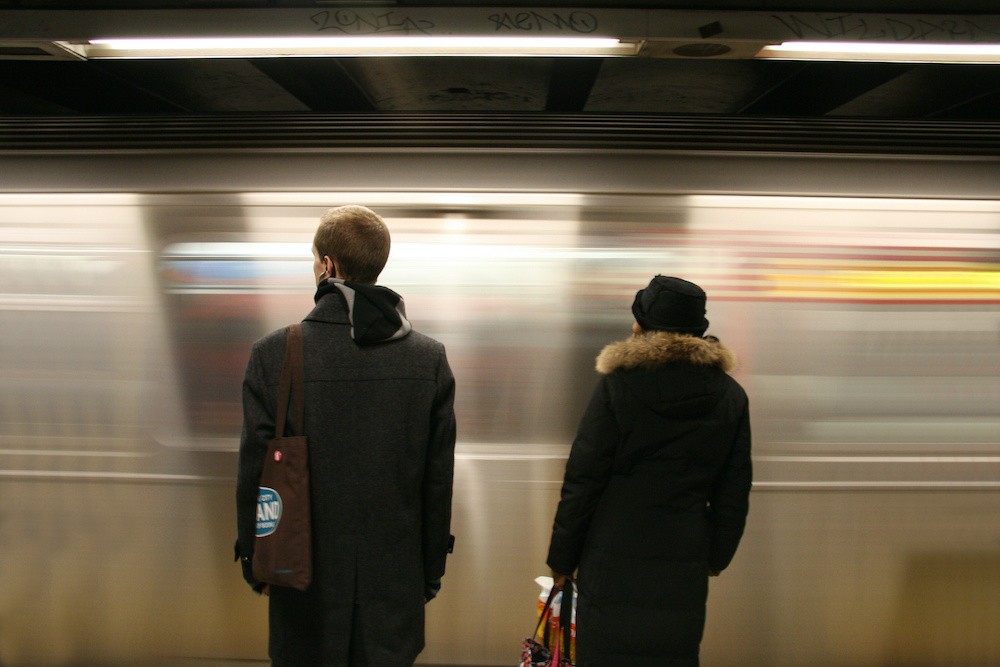 In October, New York City purchasing managers reported growth level numbers in every index except Current Revenues, according to the survey taken by the Institute for Supply Management-New York. Click here to view the full report:
2020_ISM-New_York_October_ROB_v02.pdf
Report Rundown
Current Business Conditions increased for the second consecutive month to reach an 18-month high of 65.1 in October (referencing the 77.3 reported in April 2019).
The Six-Month Outlook rose 14 points to 62.9 in October, up from 48.9 in September. This is a 4-month high (referencing the 67.1 reported in June 2020) and a 6-month continuation of the oscillation between the 40s and the 60s. The six-month outlook has been a reliable short-run guide for current business conditions over time.
Employment, a seasonally adjusted index, increased substantially from 40.2 in September to a 9-month high of 58.4 in October. With an 18.2-point increase, Employment is the biggest mover in this month's report and represents the largest month over month gain in this index since August 2017 (+ 18.6).
Quantity of Purchases rose to 56.7 in October, up from 46.7 in September. This is an 18-month high (referencing the 63.6 reported in April 2019).
Top line and forward revenue guidance moved in opposite directions with the advantage going to the future. Current Revenues fell back below the breakeven point of 50.0 reported in September to come in at 46.7 in October. This reduced finding is still the second highest level of Revenues reported in 8 months. Expected Revenues rose 17.1 points to 60.0 in October, returning to growth territory for the first time since February 2020 and reaching a 9-month high (referencing the 64.3 referenced in January of 2020).
Prices Paid decreased for the second month in a row, falling to a 6-month low of 53.3, down from 65.4 in September.
Additional Commentary
Here are the subtitles I thought of and then rejected for this month's report: Hallelujah!, Thank goodness for good news, Please stay… please stay… please stay, and FINALLY!
Obviously, none of those are either justified or appropriate – although I maintain the position that each represents a completely natural human response to the October Report. If Current Revenues had been 3.3 points higher, every single index would have been in growth territory.
And the New York Metro area is not alone in its cautious optimism. We got amazing national economic numbers last week, including a record-setting 33.1% increase in GDP on an annualized basis for July through September. The previous record was 16.7% set in 1950 (read more here). In addition, unemployment rates continue to fall, echoing the surge in ISM-NY Employment (a measure of intent to increase in-house headcount in the coming month).
That's the good news, and although I don't have bad news (for once), there are a couple of things I'm watching…
Will the Six-month Outlook craziness continue? We've been flipping from the 40s to the 60s and back since May. If that trend/pattern continues, we'll be back in the 40s next month. October's Expected Revenues (which monitor the same 6-month timeframe as Outlook) were very strong at 60, so maybe we've finally built up enough demand and ability to deliver that we can get off this merry-go-round.
Will Prices Paid continue to go down? As the one index in the Report that procurement wants to be as small and stable as possible, Prices Paid represents both the cost of doing business and also a hint about the employment situation. Since most of the companies responding to this report are in services industries, there is a close connection between prices and employment. More instability and uncertainty would probably drive companies towards third party labor rather than in-house staff, so a third month of reductions here would be a great sign for 2021.
Will Current Revenues finally join the party? We had a brief glimmer of hope in September when Revenues touched 50.0, the minimal point required for the index to be considered in growth territory. In February, they were at 58.3, so just getting clear of the breakeven point would be a huge accomplishment.
Remaining final ISM-New York Report on Business for 2020 will be released on December 2nd. The 2021 Report release schedule is as follows:
January 5
February 2
March 2
April 5 (Good Friday)
May 4
June 2
July 2
August 3
September 2
October 4
November 2
December 2
About the ISM-New York Report on Business
Like ISM's national report, the ISM-New York Report on Business is compiled as diffusion indices –we add the percent of positive responses to one-half of those responding that conditions remained the same. A reading of 50.0 means no change from the prior month, greater than 50.0 indicates a faster pace of activity, and less than 50.0 a slower rate. Each month is not so much a reading of the current level of activity as it is an indication of growth or contraction from the previous month.
A note specific to the New York Metro area, where all of this report's respondants are located: they are predominantly in professional services industries. It is important to keep this in mind when we think about the context for the trends being reported by these particular purchasing managers.