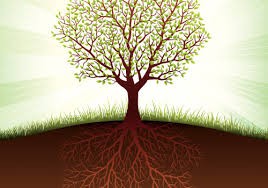 It's been a good couple of weeks for research in procurement. Late last week, Proxima Group released their findings around how consumers perceive companies that find themselves entangled in supplier-related controversies. Then on Tuesday, Xchanging shared the first results from research they did with input from over 800 procurement decision-makers spread evently across the U.S., U.K., and mainland Europe.
While the complete research will be released one chapter at a time (starting with the New Role of Procurement), the high level findings suggest that the sources of procurement's challenges aren't what we previously thought.
Procurement's Capacity Problem
One of the key take-aways is that capacity, not talent capabilities, is the greatest obstacle to value creation. This is drawn from the finding that "80% of procurement decision makers identify 'procurement team time pressures' as a challenge, and 20% as a major challenge – implying that the majority of procurement departments are facing major capacity issues." What is not immediately clear is if capacity is an issue because demand is so high, because (as it seems at first glance) that procurement headcount is too low, or because the in place team is so inefficient.
A Diverse Set of KPIs
My favorite finding is that when all the participants' KPIs are compared, not one is shared as the top (highest priority) KPI by more than 47% of the departments. Realized savings is (expectedly) the most common top KPI but revenue impact (19%) beat out identified/negotiated savings (16%). Only 1% of procurement departments reported that CSR or Sustainability impact as a top KPI, a strong reminder that while these initiatives may be important from a PR perspective, they have not yet gotten serious traction internally. By comparison, contract compliance and supplier performance came in at 7% and 6%, respectively. I have high hopes that the list of KPIs indicates that executives have come to understand that procurement's metrics should be specific to that industry or company rather than generic to the function.
Are Procurement Media Outlets and Conference Organizers Missing the Point?
Okay, I lied, THIS is the most compelling observation based on the new research findings. Chirag Shah, Executive Director of Xchanging Procurement, made the following comment about the fact that so much focus has been placed on talent as procurement's major challenge:
"If you were to go by media headlines and conference topics over the past few years, you might well think that talent shortage was the only problem plaguing the procurement function. Whilst our study confirms it's still an operational challenge, there is a much bigger issue found in the form of 'team time pressures'.
This is an interesting, frank observation about the role that organizations in the commentary sector (blogs, thought leaders, speakers, and associations) have on procurement's understanding of their own field. I certainly don't mind the comment – I think there should be more reflection about whether those of us who cover procurement are doing the practitioners justice – but I would like to know more about what is behind it. I've reached out for clarification and will update this post if and when I receive more information.
** UPDATE 5/23 **Yesterday I received the following additional information from Chirag Shah in response to the question, "Why do you think these important news channels have missed the point about talent v. time constraints?"
I think there are two potential answers to this. The first is that perhaps the right questions simply haven't been asked to-date. The talent gap has been a hot topic for a while now, and because of it being a mainstay focal point in the media, we've zeroed in on it so closely that we've missed other points.
The second answer could be that the time constraint issue is a genuinely new one. Time pressures are starting to become more of an issue as the role of procurement evolves. CPOs and procurement teams are expected to take on new roles and responsibilities today, yet they're often not supplied with an increase in personnel to address them. Perhaps as this issue is elevated through initiatives such as Xchanging's procurement study, we'll start to see more media headlines and conference discussions about them.
In my own opinion, it is critical to study any role that the procurement commentary sector has in the practices and priorities of practitioners - whether we've gotten it right or wrong. If nothing else, this is the reason why it is necessary to have multiple people/sites representing a variety of perspectives covering the space. We all look at it a little differently...