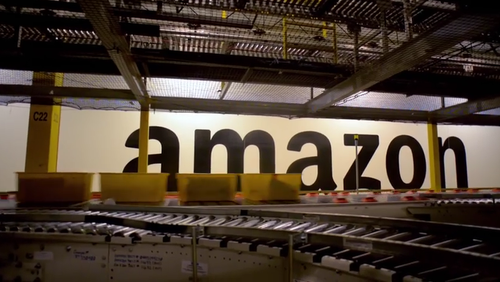 Note: This post originally ran on Design News.
There's an 800-pound gorilla in the room. It's called Amazon. Yet not everyone sees it as inevitable that the e-commerce and distribution giant will dominate electronic component distribution.
In a recent interview with Tom Galligani, global vice president of supply chain for distributor Future Electronics, I asked for his views on Amazon's invasion of the B2B space. Given the size and power of Amazon, you might expect distributors like Future Electronics to be prepared to be put out of business, but that is not the case. In fact, Amazon's entry into the B2B marketplace creates a unique set of opportunities for buyers as well as suppliers or distributors.
Nevertheless, like others in the electronic components distribution industry and beyond, Galligani and his team are keeping a close eye on Jeff Bezos' $90 billion e-commerce behemoth. Amazon may have gotten its start with an unbeatable B2C experience, but it has made inroads -- both organically and through acquisition -- into the B2B market.
In 2005, Amazon acquired SmallParts.com, which billed itself as "the hardware store for research & development." By 2012 the business unit had evolved to become AmazonSupply, which offered well over 2 million items wholesale. Earlier this year, Amazon announced that AmazonSupply was becoming Amazon Business, explaining that the rebranding indicated a repositioning of its B2B value proposition.
This summer, Galligani made the following statement to business blog Behalf about Future Electronics' and other companies' reactions to Amazon: "A lot of people in our industry worry about Amazon … However, when you look at Amazon and what they are doing, I don't believe they can service our customers even close to the way that we service them, especially when you consider the challenges of demand fluctuation accuracy."
Clearly, Future Electronics does not plan to compete with Amazon on price -- it would most likely lose that race to the bottom. Nor is it looking to match Amazon's distribution network, which is second to none. Galligani sees instead Amazon's entry into the B2B space as creating a new range of choices for buyers.
If buyers want bare bones low prices, Amazon is an option. But if they are looking for support with design cycles, risk mitigation, and inventory positioning, traditional industry distributors will remain proven alternatives. And unlike the low-cost approach, being a trusted partner creates the opportunity for higher-margin value-oriented services to users of electronic components. This doesn't mean that efficiency goes out the window, but it does give distributors an incentive to invest in creating the knowledge-based offerings that many buyers want.
Part of how Future Electronics differentiates itself from lower-cost alternatives is by managing the supply chain rather than just managing supply itself. Galligani saw too clearly the negative impact of poor or rash purchasing decisions in the wake of the Japan earthquake and tsunami in 2011 and the flooding in Thailand in 2012. Some companies -- even those with risk-mitigation plans in place -- responded to the potential for supply disruption by hoarding inventory. It was a decision they regretted later.
There will always be peaks and valleys in the supply chain -- or misalignments of supply and demand, as Galligani described it. Working with the right distributor makes it possible to rely on a third party to smooth out supply fluctuations without losing visibility. In fact, visibility may actually be improved; Galligani described the two to three tiers of visibility Future Electronics has built into its supply chain, meaning that it is able to identify and monitor suppliers' suppliers and suppliers' suppliers' suppliers compared with just direct business partners.
There will always be a place in the market for a company that can sell it cheaper and deliver it faster. The question is whether this option matches the needs of the buying organization. If the goal is to minimize cost because the electronic component is of low value-add to the customer, Amazon may be the best choice. On the other hand, if the component is strategic to the buyer's revenue growth or requires careful design and opportunistic inventory management, it is more justifiable to partner with a distributor that ensures it does not become a constraint.
Amazon's entry into the B2B marketplace is neither good nor bad. There will be some organizations that benefit from its presence, and there will be others that do not. For buyers of electronic components and other B2B supplies, the upside is an expanded range of fulfillment options that Amazon brings, allowing electronics and industrial buyers to segment their needs into low and high value and match distributor sources to relative strategic importance.
You can listen to my interview with Future Electronics' Tom Galligani in its entirety on Blog Talk Radio about his viewpoints on managing both risk and opportunity in the global electronics supply chain.