Webinar Notes: How Smart Connected Products Are Transforming Companies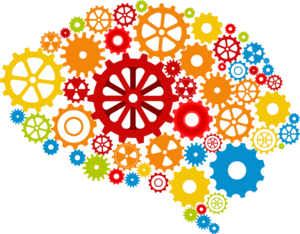 This week's webinar notes are from a December 1st event hosted by the Harvard Business Review. The speakers/presenters were Michael Porter (yes, that Michael Porter) and PTC CEO James Heppelmann. The event is available on demand here.
The format of this webinar was as unique as the speakers. It was a combination webinar / video panel / PowerPoint presentation with live Q&A. The speakers and moderator were seated together in the same room, and the finished product was far superior to a recorded Google chat. Unfortunately, there were some issues with the live feed – if I had to guess, the demand exceeded what the tool could handle – and there is a slight (maybe 1 second) audio delay in the on demand version. That being said, this is absolutely the future of webinars.
On to the content…
The content of the event was based upon a recent HBR article (available here) on smart connected products. Focusing on these products – and what their potential means for companies – differentiates from discussions of the Internet of Things (IoT). This discussion was about connected products and the companies that produce them rather than the collective pool of data they create.
Porter opened the event by talking about smart connected products as the third wave of IT driven competition – where IT used to be purely internal to an operation, the fact that they continue to interact with products (and their consumers) after a sale, has shifted the territory of IT externally. Many industries (automotive, appliances, heavy equipment, medical devices, infrastructure) are already moving to smart connected products. The additional capabilities they bring are changing the competitive landscape, particularly in the form of 24/7 product 'self-awareness' and the ability of companies to track usage.
The opportunities of this new approach are many:
It is easier to differentiate

The market can be segmented further by tailoring products through software rather than physical engineering

Commoditization is less of an issue

'Stickiness' is improved as customers stay tethered to the manufacturing company through products

New revenue models become possible, where access rather than ownership is the focus

The barriers to entry are higher, increasing the potential for profitability
But, so are the challenges:
Fixed costs increase

Companies may find themselves in an 'arms race' of feature/functionality development

As products become shareable (like bike sharing in cities) less volume is required to meet demand, and some industries are shrinking as a result

New market entrants can seize an opportunity if they find a new way to serve an existing market
For companies, smart connected products introduce a new series of strategic decisions:
How much of the software do you develop v. purchase?

How much data do you store where and how to you keep it safe?

Should you consider changes to your fundamental business model (use v. own)?

How will you define the premise or scope of what you bring to market?
This new approach to market, albeit externally focused, will require corresponding changes in corporate organization. Companies that have been managed by discreet functions (R&D, marketing, IT, etc.) will need to be more integrated. One of the major changes is that R&D and IT will have to work together seamlessly. Another is that data analytics will require its own internal organization created expressly for the purpose of understanding how usage patterns should drive future development.
Of course, I would be remiss if I did not try to consider the content from the webinar in the context of Kate VItasek's new book, Strategic Sourcing in the New Economy. One of the major take-aways from the book is that established models such as Porters 5 Forces and the Kraljic matrix are over-reliant on extinct approaches to business. Although this webinar was not about the 5 Forces model, it did have a single company sort of focus. In other words, the smart connected products were considered in terms of how they changed a company's interactions with competitors and consumers rather than looking in a more networked fashion at how entire value chains could be combined through a product or series of products to create greater value. While Porter did discuss manufactures becoming more expansive in their approach to market (think John Deere becoming about farming systems and infrastructure rather than tractors), he did not address how companies at different steps in the supply chain could work together through smart connected products.
This event and the foundational article are well worth an hour of your time. They offer a fascinating perspective on how design, manufacturing, organizational structure, and competitive advantage are being re-worked by products and companies that leverage capability and connectivity.
Stay Informed
When you subscribe to the blog, we will send you an e-mail when there are new updates on the site so you wouldn't miss them.