Five Signs of a Logistics Leader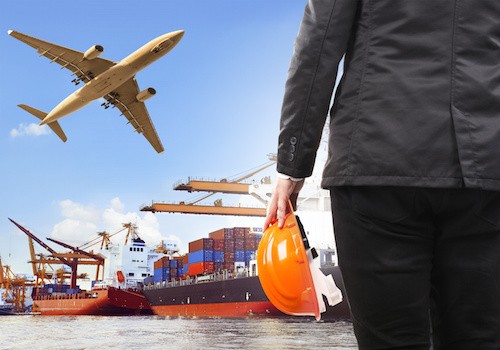 Leadership is a rare and valuable attribute that will separate a good professional from a great one. A leader will possess a unique vision and the ability to transform this into a tangible reality. Most importantly, a leader should inspire others to do the same.
A united, forward-looking outlook is the best way to continue to propel the logistics industry forward. As a fast-growing sector affected by globalisation and advancements in technology, innovators must be a driving force. Having access to new ideas will play a fundamental role in building each leader's influence and unique impact on the organization.
Check out these five key signs of a logistics leaders to enhance your own professional standing.
Leaders Have a Vision
A leader has the ability motivate and inspire others to believe in a common goal. Countless professionals have the potential to generate exciting ideas, but it takes a true leader to shape these into a call to action for the rest of the organization. Outstanding communication skills and a natural understanding of others facilitate the transformation of vision into reality.
An inspiring leader will also empower (rather than direct) employees and serve as the catalyst for far-reaching positive change. Supply chains are reliant on consistency all the way down the line. In order to stay effective, logistics professionals must keep well-informed and always look to the future.
Leaders Stay One Step Ahead
Leading logistics professionals aim to stay one step ahead when it comes to industry advancements and emerging trends. Forecasting these demands ahead of time and creating a sustainable response is crucial to economic success. The logistics sector has seen major shifts in the last few years, where increased connectivity means that even junior positions will entail meaningful decision-making opportunities.
Companies now face a diverse range of challenges and opportunities. Wider distribution, inconsistent regulations and policies, as well as a demand for faster shipping at ever lower rates, are just a few. These exciting changes require an equally diverse skill set from professionals. A leader should leverage their capacity to learn, analyse, and direct based on their past and present experience to stay in the game.
Leaders Build Genuine Relationships
A strong leader will understand that meaningful relationships are a large part of leadership, rather than individual ambition. Cultivating genuine connections across each part of the supply chain is an important step toward building a seamless operation. Authentic communication is the best way to network effectively.
One unmotivated employee or disagreeable worker could spell disaster at a much bigger level. It is the challenge of every professional to lead by example and create a strong rapport with workers and suppliers. Demonstrating the value of a coworker's opinion can build their confidence and drive value creation immeasurably.
Leaders Continue To Develop
It goes without saying that adult learning is an integral part of employee growth in every workplace, no matter your industry or position. A considered and responsive professional will have access to new ideas and ways of thinking in order to lead effectively.
In a culture of instant demand and satisfaction, it is important for individuals to develop at a rate that keeps pace with these changes. Day-to-day performance can be improved significantly with an open mind and desire to improve. Your education, whether it be a university degree or diploma in logistics, is an important investment in your personal development. Our experiences create our opportunities; leadership should not be defined as one position. A leader can wear many hats throughout their career and change their approach along the way.
Leaders Personally Reflect
A reflection on best practice and your performance – as well as that of others - is an important attribute of a leader. Logistics management requires constant re-evaluation of skills and prospects in order to establish where the business stands in the industry and what opportunities exist for change.
Perhaps the most crucial lesson taught in the classroom is the ability to reflect on where you are and where you would like to be. Adult learners actively seek constructive feedback from others to improve themselves. Although professionals often find it easier to critique others instead of looking to themselves, we all have to serve as our own best advocate.
A great leader not only learns from their experience but also from those around them - working together to build a future to truly inspire.
Stay Informed
When you subscribe to the blog, we will send you an e-mail when there are new updates on the site so you wouldn't miss them.