The Legacy Telecom Disadvantage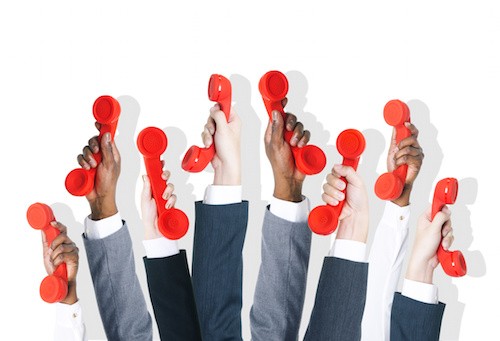 How often can you find 80% savings in your telecom bills? When it comes to legacy services, more often than you'd think!
In all industries there are mergers and acquisitions: Telecommunications and Technology being one where M&As occur more frequently than most. These changes can have significant impacts on the products and services customers are purchasing in terms of the actual technology being offered and the prices they are paying for it.
I recently completed an audit for a customer in the healthcare industry where I was asked to review their telecommunications invoices and look for more cost effective solutions than their current voice services. The first thing I noticed was how high their bills were for basic voice services - almost 480% higher than normal industry standards! The customer had not really looked at their bills for years and simply continued to pay the same monthly charges thinking all was right as rain. Understandably, patients are the priority for them - not the cost of their phone service. For this specific customer, the technology they had in place was a legacy service where the underlying carrier had recently been bought by a global industry leader, who had subsequently developed more cost effective products offering the same functionality at a much lower price. Unfortunately, carriers do not always offer up the insight into technology changes and lower cost options when it is in their best interest to keep the higher price bills in effect.
Presented below are some quick tips for reviewing your telecom bills to determine if a change in service is viable, beneficial, or more cost effective:
Recurring Charges: How long have you been paying the same price? Pricing changes are common with technology-driven services. If you have had the same price for 3-5 years and under multiple contract terms, it is time to take a look at the market with fresh eyes. There are always compelling reasons or special circumstances for contracting a fixed price for longer terms such as newly implemented networks and systems; but for basic voice services…I don't think so.
Time Passed Since Last Going-to-Market: As mentioned, most telecom companies are continuing to develop new innovative ideas and upgrades to their technology; most likely within 3 years of their current technology. If you have the same service in place for more than 5 years, it is probably time to take a look. I know "if it ain't broke, don't fix it"; but why not just get a feel for what is available and for a potentially lower cost? After all, it may be up to procurement to determine when something is 'broke.'
Contract terms: When was the last time you looked at your contract? Do you (really) know what your current terms are? If you cannot answer these questions, chances are the answer is probably too long and you are month-to-month or under some ridiculous auto renewal clause. It is important to read the small print in your contract as you could be committing to an unrealistic term length with no out...unless of course you are planning to spend more money with the same supplier for an even longer term.
When we presented the opportunity assessment to our healthcare client, they were understandably shocked. We moved forward by leveraging the market-competitive offers to contract a new technology at almost one fifth of the current cost. The soft dollar costs of implementing the new service were eclipsed by the overall savings, making this a huge financial and technological success.
As I encourage you to review your bills more closely, let me add that the idea of tracking down wasted spend and going to market for legacy products and services is not limited to the telecom industry. It can be applied to any business commodity and begins with simply questioning the products and services you're paying for.
Stay Informed
When you subscribe to the blog, we will send you an e-mail when there are new updates on the site so you wouldn't miss them.