Groundbreaking action that truly drives the greatest change for women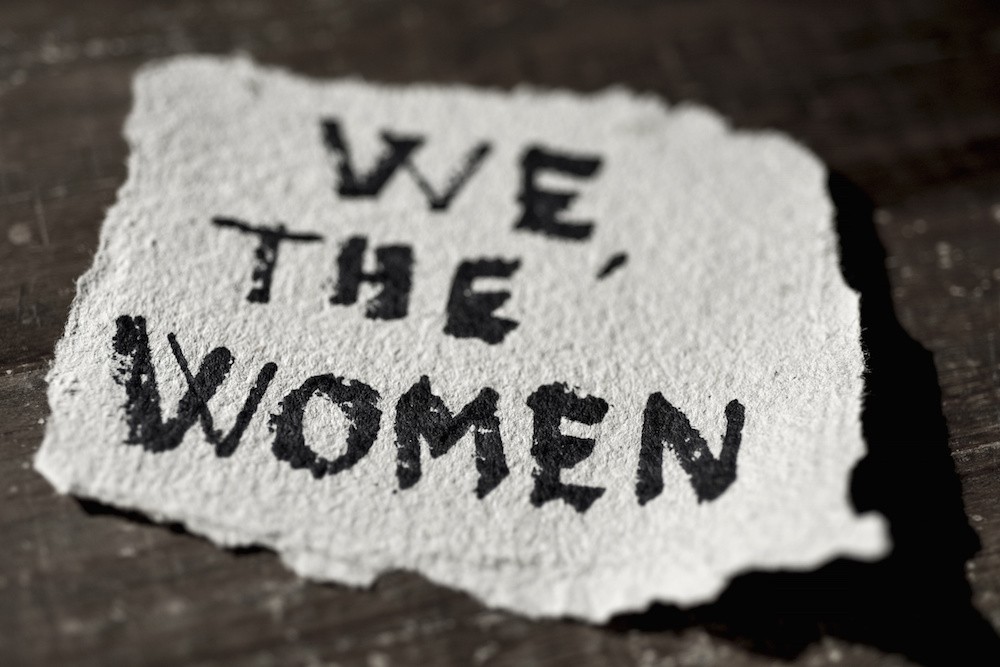 Editor's note: March 8, 2017 has been designated International Women's Day. This year's theme: #BeBoldforChange is a call to women in all walks of life to push boundaries and recognize the inspiring women in their lives. In honor of this day, Buyers Meeting Point welcomes Odesma Marketing Executive Ashley Brennan and UK Marketing expert Annie Spilsbury to celebrate the accomplishments - and discuss the opportunities still to be seized – in the following post.
To celebrate this years International women's day campaign, #beboldforchange, Annie Spilsbury talks about why it is important to her and what women have inspired her to become who she is today and strive to achieve in the male dominated industry of Procurement.
Annie Spilsbury is a leading UK based expert in the procurement of Marketing services, and has a long association with Odesma, and with Odesma's founders. She has extensive above and below the line procurement experience in the acquisition of marketing services and has provided support most recently to Odesma's client Brambles across the World.
Annie is mum to two young children (under 5), who more than significantly keep her on her toes! When she has some spare time Annie loves horse riding, the gym, swimming, yacht racing, gardening, socialising and having family fun. This year Annie plans to test the tribe on music festivals so as life grows, so do their experiences.
Odesma offer a new breed of procurement advisory which ensures you stay ahead of the market and improve more than just your bottom line. With nearly 100 years in the procurement business and experience in every industry imaginable, Odesma offers procurement as a service by bringing together leading subject matter expertise, technology, governance and leadership in a way that is tailored to the needs of any organisation.
Why is International Woman's Day important to you?
Supporting and upholding the female role in the workplace should be something that everyone is focused on. Women are really quite incredible in the workplace, from the self- less single minded career girl, to the innovator and
creative - and more recently I've had my eyes
opened to the role of the career girl and mother. Some of my friends have worked incredibly hard to return to their careers after having a break to raise their families and I have seen that there are some large organisations such as O2 who have 'returner' programmes for women returning to work. I had not realised how challenging it can be for women to break down some of 'perceptions' and 'barriers' for mothers returning to and being at work.
Do you believe that women should have equal opportunities in every organisation?
I think that all employees regardless of background, sex or gender should have equal opportunities. However equal opportunities mean very different things to people whether it be related to disability, religion, parental responsibilities, money, training, career development. I find the world very strange, we now have 24/7 technology access, completely seamless communication regardless of environment but organisations and HR departments vary greatly on how they assess and manage employee work life balance. It is far better to get one hour of brilliance a day from an employee than nine hours of zoned out performance. Understanding the key drivers behind your employees that will enable them to deliver brilliance to you, is the key to success for all parties.
Who is an inspirational woman for you?
The Queen of England, in my opinion does a very good job! She has wisdom, she is graceful and measured, elegant, works hard, adapts to change very quickly, listens and reflects, and can hear sometimes what she does not what to hear. In addition she is diplomatic, authoritative and selfless in her desire to serve (her organisation). Her Royal Highness also is a maternal figure, she still horse rides and enjoys her hobbies, enjoys life and my guess would be fascinating to spend time with.
Has the number of women in procurement changed in recent years? Why do you think that is?
Yes - the number has definitely grown because the number of women in the work place has grown greatly! My first job at J Walter Thompson as a 'runner' - I remember it was definitely mostly males.... it was just incredible and at the time Melanie Griffiths turned heads by appearing in "Working Girl'!
A long time ago and today the statistics read, that equal pay will not be with us for many years to come. However, in the last 20 years women have come such a long way and we need to be proud, bold and strong - we are driving change, we will embrace change and persistence and consistence will get us to where we should be. Equal.
In your opinion is the procurement industry evenly weighted for male and female employees?
I gave this question a good deal of thought, and actually it varies greatly depending on the area of Marketing procurement you work in. In my experience manufacturing and the engineering sectors tend to be more male dominated - but there are some incredible female employees in the procurement industry across the balance of sectors from Public Sector onwards.
I was very lucky to study at the University of Bath's - centre of excellence for the Chartered Institute of Purchasing and Supply - the weighting for male and female students, staff and tutors was very balanced as well and think this was a good capture of the procurement industry.
#BeBoldForChange is the theme for this years International Woman's day. If you could change one thing for women in the procurement industry what would that be and why?
I think for me it would have to be equal pay - because money helps support many things and can relieve stress and support childcare. The burden of cost on working mothers can be very high - it is almost a double edged sword and equal pay would help relieve that.
I am staggered that the government does not identify the lack of equal pay as discrimination and rule against it immediately, in order to have equal pay mandated. #BeBoldForChange ladies, I would have energy to drive this change!
Stay Informed
When you subscribe to the blog, we will send you an e-mail when there are new updates on the site so you wouldn't miss them.