Webinar Notes: Elevating Procurement: The Evolution to Trusted Business Advisor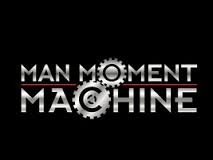 These webinar notes are from a May 19th event sponsored by GEP and presented by the Hackett Group's Kurt Albertson. If you are interested in viewing it on demand, GEP has it up on their site, accessible after a free registration.
This event was very 'man-moment-machine' in its approach to procurement's current status and future potential. Albertson opened the event by talking about the facts that net margins have not returned to their pre-recessionary (2007/2008) levels and revenue growth is down. While this sounds like bad news and more bad news, it is really a confirmation that procurement's search for something new is right on target. Companies as a whole are going to have to make changes in order to be successful going forward. Innovation and expanding into new markets have become the priorities as companies strive to improve their growth rates and potential.
Many procurement leaders and organizations managed to build up a certain clout or influence (if not C-level positions) during the lean years based on their ability to cut costs. Maintaining that influence and achieving trusted advisor status will require a new approach, a new sense of timing, and new skills.
The change that may be the most challenging requires us to get involved in projects sooner and at a higher level. Rather than just being peripherally involved or assisting with execution, we should be engaged in the process of deciding which direction to take at an executive level, and with the willing acceptance of other functions. For procurement organizations that burned bridges on their way to the top in the form of internal relationships, this will be a very hard chasm to cross. We have to be able to demonstrate a sincere interest in the priorities and objectives of our stakeholders. (Oh yes, and they actually have to believe us).
According to Hackett Group research, the top performing procurement organizations in 2014/2014 interact with their stakeholders (or customers as Albertson put it) a LOT. Borrowing from classic business development techniques, they segment their target customers into markets and tailor their approach to each. I agree with Albertson that professionals who deserve to be trusted advisors always have something intelligent and relevant to say. I might add that it is equally worthwhile to have something intelligence and relevant to ASK.
There are still plenty of unknowns, for instance, what will replace strategic sourcing as the primary procurement tactic as cost reduction is replaced as the dominant strategy? Risk management continues to sit high on the list of corporate priorities, but companies have not largely embraced the idea that price fluctuations are a risk.
From a skills perspective, the trajectory continues to be onward and upward and more generalist. Procurement-specific capabilities are now considered to be core, while relationship management and interpersonal skills are world class. They are also, I my opinion, harder to teach than procurement skills. The real transformation potential for procurement will come through talent development and selection – finding the right combination of who people are and what they know given the tasks at hand.
Stay Informed
When you subscribe to the blog, we will send you an e-mail when there are new updates on the site so you wouldn't miss them.