Webinar Notes: Procurement career paths: Lessons from the latest talent research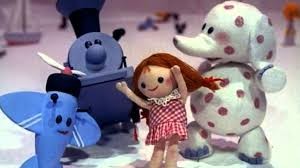 This week's notes are from an October 16th Procurement Leaders webinar featuring the results of their latest research into procurement talent. It is not yet available on demand, but it should eventually be listed here.
This absolutely fantastic webinar was presented by PL Research Director Maggie Slowik. We all know talent is an ongoing issue for procurement contributors, managers, and executive leaders. In my recommendation of the event on Blog Talk Radio, I shared two sadly common views of procurement talent taken from the books I have reviewed:
"Some executives used to think of procurement as the place you send staff away in order to never see them again." – Leading Procurement Strategy, Carlos Mena, Remko van Hoek, and Martin Christopher
"You see, many procurement departments have been staffed in the same manner as the Island of Misfit Toys; when an employee did not perform elsewhere in the organization and the management didn't have the heart to dire him or her, that employee was sent to work in the procurement department" – The Procurement Game Plan, Charles Dominick, Dr. Soehila Lunney
Improving Procurement's Talent Retention Success
One of the problems for ambitious procurement professionals is that it can take a very long time to earn a promotion. In most companies this is simply because there are only so many positions at higher levels of the procurement org structure. Unfortunately for those procurement teams, the most ambitious and arguably the most productive team members will end up leaving the company to find advancement. On a more positive note, investments in training and professional development are received positively by current team members, and have the secondary advantage that they improve in-house capabilities.
Preparing for (or Dealing with) the Millennials
For all of the anticipation around their entrance to the workforce, we can expect Millennials to be rather high-maintenance. They are hard to engage and don't want to compromise their personal lives for a job or company they are unlikely to commit to for long. They may be highly connected, but they are more interested in using that capability for their own desires than corporate needs. They are impatient, especially when it comes to their own promotions. CPOs that come from the Millennial generation are unlikely to have spent their whole career in procurement, but rather to have worked in a number of functions and for multiple employers.
A Plug for the Gen-X'ers
I swear that my affinity for this event was not unduly influenced by the fact that Slowik reminded leaders not to overlook Generation X, roughly those of us born between the 1960's and 1980's. I've always (selfishly) believed that we deserve at least as much attention as a generation as the Millennials, and it was gratifying to hear that confirmed. According to Procurement Leaders' research, Gen X is determined, ambitious, competitive, reliable, and more patient than our younger 'siblings'.
What About the CPOs?
Procurement's leaders are loyal to our profession, and most would rather advance their careers by taking the same position in another company than moving into another C-level position. On average, CPOs have 26-27 years of total work experience, and although it wouldn't be a surprise to see younger CPOs, this might be an extension of the fact that all positions in procurement are going to younger contributors than that less time is required to achieve the top seat.
In general, the trends in procurement talent are 'soft' – with less of an emphasis being placed on negotiation and other technical skills and more of an emphasis being placed on character and work ethic. Like all other positions, procurement will need to keep up with the cultural and personal expectations of the best candidates, accommodating a better work/life balance and reducing/eliminating travel so that (for instance) qualified returning mothers become candidates for open positions in procurement.
Agree? disagree? Join the conversation by commenting below or on Twitter: @BuyersMeetPoint
Stay Informed
When you subscribe to the blog, we will send you an e-mail when there are new updates on the site so you wouldn't miss them.