On November 11th 1919, the United States recognized the first anniversary of the end of World War I - Armistice Day. By 1938, the day had become a national holiday. In 1954, President Dwight D. Eisenhower officially changed the name of Armistice Day to Veterans Day, expanding the commemoration to include all veterans of all wars.
Many companies have a cause that is near and dear to their hearts. For some time now, veteran-related causes have been my corporate social responsibility focus at Buyers Meeting Point. I love and respect these amazing men and women for their service, their sacrifice, the gift of freedom, and the lengths to which they will go to support each other.
Spend and contracts with Veteran-owned businesses are tracked by 87% corporate supplier diversity programs according to the 2021 State of Supplier Diversity Report from supplier.io, and yet they often don't get the attention and news coverage that minority-owned and woman-owned businesses do.
This year, Buyers Meeting Point was proud to sponsor four episodes of Veteran Voices, a podcast produced by Supply Chain Now – hosted by my good friend Scott Luton – in partnership with Vets2Industry, a 501c3 nonprofit that helps veterans transition from military service into roles in the private sector.
The links to our sponsored episodes are below – and they are well worth a listen for what they teach us about resilience, entrepreneurship, leadership, and the human spirit.
What can you do this Veterans Day if you are feeling moved to contribute or give back?
Read this article by Scott Mann on Military Times. You may have heard about 'Operation Pineapple,' the grassroots team working to help American allies escape from Afghanistan. He joined Supply Chain Now for a livestream (listen or watch here) to tell his story back in September. The episode was unforgettable. He recently penned a non-political letter (I promise) to share the story of the struggle many veterans are facing this year knowing that their friends and former allies are now in a very perilous situation.
"If you mean business, if you're willing to give it your all, we will meet you more than halfway to make sure you get to where you want to go."
- Raleigh Wilkins, Founder and Executive Director of Sales Platoon, USMC Ret.
"It is okay to say no. It is okay to pause what you're doing and show up for your family, really and truly. That's what we've been doing this whole last year; it's just what we have do for our family."
- Katie Prill, owner of Love and Lettering by Katie
"No matter how high you think you are, you have to humble yourself and realize that this is the foundation you are going to build your career upon - and the people around you are going to help you."
- Tara Holcomb, Veteran of the U.S. Army and U.S. Air Force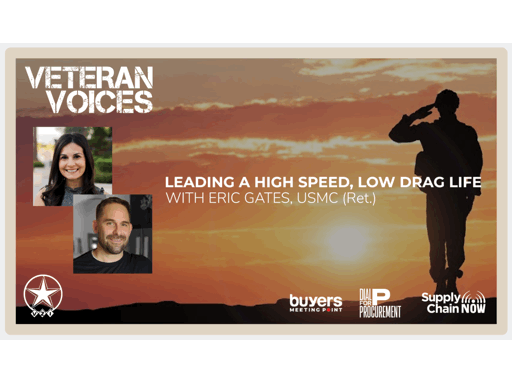 "I realized in that moment that I am not the be-all-end-all. I realized in that moment that my ego was writing checks that my spirit couldn't cash. And it was leading me down a path of self-destruction."
-Eric Gates, Founder and CEO of Devil Dog Coffee Company, USMC (Ret.)