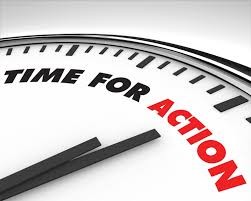 This week's webinar notes are from an event hosted by ISM on October 15, 2013. 'Maximize Cost Savings Through Analytics' was presented by James Anthony, President of Enrich, an Oracle Platinum Partner and the result of a merger between e-Three and enrich IT. The webinar is available on demand on ISM's site.
If I were to sum up the core message of the webinar, it would be that analytics without action are nothing. Every point of Anthony's presentation, and the SunGard case example that followed, connected back to this point, and rightly so. Value may be measured in terms of money saved or quality/function improved (or any other realized measure), but completing a process or producing a report or dashboard does little to positively impact a company's operations.
Procurement analytics forms a foundation for spend visibility, sourcing, buying and supplier management and should be thought through along multiple dimensions in advance of any solution implementation:
Measurements of performance should be based upon, and therefore drive improvements to, the needs and concerns of the business. If the right measurements are in place, they will need to be adjusted regularly as progress is made. For example, if non-compliant spend is the highest priority, and is reduced through improved communication and monitoring, another KPI will take its place.
Analytic teams should be cross-functional in order to ensure that the result of their efforts is meaningful to the operation. Insight gained will wither on the vine if it remains siloed within procurement. Without other functions defining the questions that need to be answered by analytics, procurement may even miss the mark with reports or categorization.
Management buy-in should not be limited to a high level endorsement of the concept or philosophy behind procurement, but should enlist support for the actions that will be taken as a result of analytics. Think of it as declaring your intent or calling your shot. Taking the time to develop an action plan in advance that dictates the requirements for analytics presents the opportunity to make sure the end goal is aligned with the priorities of the leadership team.
Sue Clark, Director of Analytics for SunGard Availability Services LP, shared the details of their internal efforts using the Enrich solution. She spoke specifically about their contract labor category of spend. They were concerned about the levels of compliance with contracts and processes. After making changes to the guidelines, they used analytics to monitor ongoing compliance by category, buyer and service type – and their dashboards were specifically designed with this purpose in mind.
Getting started with an analytics program is best done gradually. Start with one category of spend or a few KPIs that allow for immediate action to be taken. Then incorporate what is learned to improve the approach and then expand it to the rest of addressable spend.