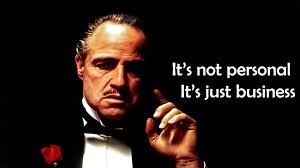 Companies should never confuse a supply relationship with friendship. In fact, part of the role of any good provider is to challenge its clients in a productive way. Many times, companies outsource in order to transfer the majority of risk to suppliers.
In June, Design News hosted a webcast on product lifecycle management presented by team members at Sparton, a firm that handles the both design and manufacturing efforts for low/medium-volume, high-complexity components. Their presentation, "Why Product Lifecycle Management Is an Emerging Trend," included all of the cost, timing, and supply chain implications of PLM.
During the webcast, Sparton presenters spoke about the importance of building relationships with key suppliers. That emphasis makes sense because, in Sparton's role as an outsourcing provider to manufacturing companies, the company sees advantages realized with those that they are able to partner with versus those that hold them at arm's length or push back on project recommendations.
Good suppliers will bring their interests into alignment with those of their clients and make sure that the risks they are being asked to bear do not come back to bite their clients in the end. They understand that there are costs associated with each risk and, in order to service their customers efficiently, suppliers need to help them root out the causes of those risks.