Thanks to the 1967 film Cool Hand Luke, one of today's largest procurement/sales challenges is easy to put into words. We talk about the need for partnerships and collaboration, but how often do we successfully take the effort beyond talk so that it includes open and productive conversation with our reps and supplier account managers?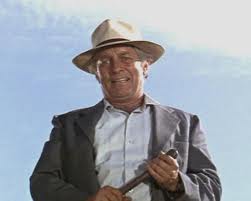 In a series of articles written by the Progressive Distributor, an online resource for distribution sales, marketing and management, purchasing expert Malcolm Mills and distribution consultant Frank Hurtte take on some of the issues affecting the sales procurement relationship – not the least of which is A Failure to Communicate.
Despite a little bit of good natured ribbing about who treats who like a "dog" in the sales procurement relationship, Hurtte (purchasing) acknowledges that "Companies on both sides of the buy-sell divide have come to realize that improved communications means better business. And, better business is critical to both sides' very survival. And today with Wall Street rumbling like a derailed roller coaster and Main Street rolling up the sidewalks due to lack of interest, it's imperative that we transmit and receive our communications clearly."
In response, Mills (sales) offers his suggestions about working on the relationship moving forward, "There are a few changes which just have to happen if we are going to extricate ourselves from this mess we are in.
In layperson's terms, it's time for buyers to stop patting suppliers on the head and getting them to roll over or stand on their hind legs for treats.

It's time we all started showing mutual respect as partners, customers and associates.

And we really must begin being honest with each other and communicating openly and clearly. Let's put all the cards on the table, shall we?"
I encourage you to read the full article here, (or the rest of the series, which covers a number of critical topics affecting sales and procurement's ability to collaborate), but here are a few of my own take-aways:
When asking for a price decrease from a supplier, tie the request to a specific corporate objective or business need. Otherwise your suppliers may assume that your request is just a desire to pay less and less for the same goods and services.

Expect that your suppliers will share with you the ways they are increasing the efficiency and cost-effectiveness of their own operations, and of course how those positive changes are trickling down to you as their consumer.

Be willing to find savings in a deal by changing the order process, specifications, timing, frequency of bids, etc. When necessary, involve other departments in the discussion with the supplier so that everyone on both sides has a chance to voice their opinion and hopefully come on board.
And on the subject of open communication between sales and procurement, don't forget to take advatage of the opportunity to speak with "The Sales Guy" on January 31st at 12n Eastern.