This week's featured webinar was run by ISM and provided a "how-to" on market intelligence with examples of market data usage, potential sources of information and some real-world examples of why this topic is so important (or should be). Although Reed Elsevier (owners of LexisNexis) sponsored the event, it was remarkably non-salesy. The event is available on demand (as are the slides) and can be accessed on ISM's site with their other Previous Web Seminars.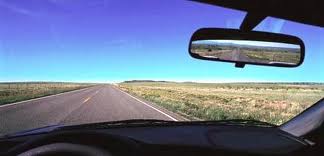 One of the ideas that I thought stood out was the concept that we are under utilizing our spend analysis solutions. We use spend during the project planning cycle and at the start of a sourcing project. Usually the focus is using the data to get a better of idea of how much we spend when and with which suppliers. The spend data is historical and is therefore only good for getting a rear-view mirror look at our buying activity, right?
Maybe not.
What if you could use your spend analysis solution as a predictor or risk – not using your internal spend data alone, but other internal and external sources of information? That puts your spend analysis – and more importantly your corporate spend – at both ends of the sourcing process, closing the loop by returning to solid data to manage the supplier and category for the duration of the contract.
Obviously, you'd need to refresh your data often enough, but more importantly you'd need to check it often enough. Quarterly updates of information may seem like you are still working in the past, but if this is not currently part of your contract management process, it is a decided improvement. Your internal data can help you stay on top of compliance issues, but it is the enrichment you pull in from external sources, whether paid or otherwise, that allows you to address risk.
Here is a list of examples as given on slide 21 of the presentation: "Examples of Supply Risk Mitigation Driven from Market Intelligence"
Discovered bidding supplier was defendant in a law suit, which could have ended in bankruptcy

Supplier blocked from doing business in EU country. Supplier notified [company] nearly a week after we knew

More effectively monitoring/managing risk at supplier parent company level vs. dispersed subsidiaries

Monitor supplier activities and operational locations that could negatively impact [company's] reputation

Shored up supply continuity plans for suppliers who show signs of solvency risk

Better understand currency risk across [company] by linking invoice currencies to exchange rate shifts
One of the external sourced of information discussed in the webinar is the Dow Jones Sustainability Index. For anyone tasked with the responsibility of monitoring corporate social responsibility targets, this is an easily available source of information. "Each year, SAM invites the world's 2,500 largest companies, measured by free-float market capitalization, from the 57 sectors to report on their sustainability performance. economic, environmental and social criteria, such as corporate governance, water-related risks and stakeholder relations, with a special focus on industry-specific risks and opportunities." (1)
To track the performance of the many DJSI Indexes, start at Google Finance and search for "dow jones sustainability". Links to all 117 indexes (based on geography and inclusion/exclusion of industries) will be listed. While you have to license access to the full list of companies, many of the large listings are available on the DJSA site or Wikipedia. Perhaps most interesting is the list of additions and deletions after each annual audit, and those are available as PDF's on the DJSA site. The current listing will remain until September 2012 when the revised list of changes will be available.

If you are interested in more on corporate social responsibility, visit us again tomorrow as Cindy's blog pick of the week profiles BMW and their successful CSR program.
(1) "SAM and Dow Jones Indexes announce the 2011 results of the Dow Jones Sustainability Indexes Annual Review", 8 September 2011