3 Things that Keep Global Procurement Execs Up at Night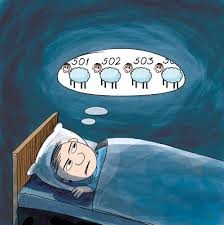 If there was any doubt that managing the supply chain is also an exercise in managing risk, just ask someone who works in procurement – particularly the world of direct procurement. These professionals patrol the front lines of the manufacturer-supplier relationship, overseeing their company's purchasing activity, executing purchase orders, and working with multiple stakeholders to ensure the right materials make it to the right place at an optimal cost.
It would seem procurement leaders thrive on a steady diet of pressure and caffeine. But even the most experienced professionals have their limits. Several experts weighed in on the topic this spring at the University of Tennessee Supply Chain Forum.
Here are three things that keep global procurement leaders up at night:
Disaster and Disruption
Disasters happen, whether they are of the natural or man-made variety. While business continuity planning is a standard operating procedure for manufacturers, no one can ever really predict exactly when a major disruption will happen, where it will happen, or how much it will affect operations.
"We have all these robust business continuity processes in place, and that includes sourcing and procurement and all the functions from a supply chain standpoint," said Robyn Sharp, Area Operations Manager at International Paper. "But one of the things that we haven't taken broader is looking at the other types of risk. One of the things we're doing now is really looking at what are the risks of our suppliers."
As the saying goes, you can't outsource risk. Manufacturers rely on their suppliers, and, ostensibly, those suppliers' suppliers. But as the supply chain stretches out internationally, so too does the network of suppliers upon which a manufacturer relies. A disruptive event is just as likely to be caused by a supplier problem or a geopolitical issue as it is a weather catastrophe.
"As a manufacturing company we've got an issue where we want to have economies of scale, so we want to have more than one location," says Todd Snelgrove, Global Manager of Value at Swedish bearing company SKF. "But we want our sourcing and our production to be close to customers. There's always this tradeoff. Russia, for example, uses the most railway bearings in the world. They have a lot of railways, so we need to have a factory there, but then you get some tradeoffs."
Talent
A few years ago, there was a shortage of jobs. Now it seems there's a race to fill vacancies with qualified people.
The trucking industry, for instance, is up against a major shortage of drivers. It's something the procurement department has to consider when lining up contracts for land-based transportation. Does their trucking company have enough drivers to deliver goods to the market? What about moving goods from a supplier to a factory? What will it cost to find an alternative provider in case the one you're using today can't uphold its service levels?
Manufacturers also have to consider how they develop their own talent. Employees that are entering the workforce today have a different skillset than those of a generation ago. The job has changed too.
"The way that we onboarded someone three years ago is very different than the way we onboard them now," Sharp said. "You onboarded them three years ago and they had to learn how to use SAP, they had to learn 'such and such' planning tools. Now I swear these people are born knowing all of this. You don't need to spend six weeks for them to come up to speed on a software system. And that's not what they want to spend their time doing... they're very technically savvy. So it's really trying to get them up to speed in the more nontraditional ways."
Rather than focus on the technology, Sharp adds, new entrants to the workforce are more interested in learning the business and how they fit in. They want more education and engagement – as well as a better understanding of how they fit into the larger organization.
Quality
A manufacturer's reputation is only as good as its products. The integrity of its suppliers goes a long way toward upholding the quality standards customers have come to expect. But it's not just the supply side that effects quality.
The procurement department is under constant pressure to select the right suppliers and nurture those relationships, all while ensuring consistent quality at optimal cost. It's part of the job. However, there is another threat that creeps in along the edges, threatening to undermine all the hard work procurement professionals do: counterfeiting.
"I used to think of counterfeiting as something that affects consumer brands," Snelgrove said. "But industrial parts counterfeiting, that can cause death. Things can blow up, and we have a full time global team where [identifying counterfeits is] all they do. We work with a bunch of other manufacturers to try to stop this. But we've got some suppliers that have sub-suppliers that have other suppliers, and we need to go further into the supply chain to see where that is and make sure that these things aren't creeping into our own supply chain because of the risk it can cause, ethically and economically."
In the pharmaceutical industry, counterfeiting is a $200 billion business, with fakes accounting for as much as 30 to 50% of the drugs currently in circulation, Gartner's Andrew Stevens wrote in the Wall Street Journal.[i] Stevens calls for greater transparency throughout the supply chain, saying that it's not just pharmaceuticals - any industry that manufactures high value consumer products is susceptible to counterfeit goods entering the supply chain, ultimately diminishing a brand's value and reputation.
There's no easy fix
Disruptions, talent shortages and quality control – there's no easy fix for the various risks procurement officers face each day. Manufacturing's continued push into new markets has brought any number of benefits to the bottom line. But it's also lengthened the supply chain, making the job that much more complex for everyone involved.
While it won't eradicate counterfeiting, there's technology available today that can boost visibility into the supply chain, laying the foundation for better traceability of goods as they enter or leave the hands of suppliers and factories. Natural disasters and other disruptions aren't easy to predict and often can't be avoided. But they don't have the same bite as they used to, at least not when information is available in real-time, enabling greater agility and a big-picture view of the supply chain. Advancements in transportation management systems mean the old way of doing business – that is, signing a contract with a single carrier and trusting that they'll uphold their end of the deal – is obsolete. Cloud technology has changed transportation procurement from a one-to-one relationship to a system that connects one manufacturer to many providers.
Things aren't getting simpler. Manufacturing isn't going back to the way it was a few years – or maybe even a few decades – ago. Fortunately, the tools available have gotten sharper along the way. How exactly does this play into the challenge around talent? For one thing, procurement and supply chain talent requires a different skillset than seen traditionally. The biggest difference being the demand for talent that's comfortable with the technology and data that hold the solution to our other challenges.
[i]Andrew Stevens, "Guest Voices: Transparency Needed to Combat Counterfeit Drugs," Wall Street Journal, June 18, 2015.
Stay Informed
When you subscribe to the blog, we will send you an e-mail when there are new updates on the site so you wouldn't miss them.