Why it is Not Worth Preventing Every Disruption in Your Supply Chain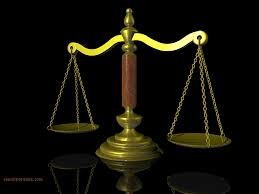 Supply chains are similar to humans—imperfect. Their successes within business plans are a product of accurately forecasting how to survive crises and minimize damage in high-risk scenarios. Balance is the key to surviving most situations. In a supply chain, the accord between supply chain efficiency and risk mitigation can be difficult to achieve.
In C.S. Tang's article, "Robust Strategies for Mitigating Supply Chain Disruptions," found in the International Journal of Logistics Research and Applications and cited by MIT's Sloan Management Review in 2014, he explains the constant evaluation between supply chain efficiency and risk reduction exceptionally well. The distinguished UCLA professor writes:
"Today's managers know that they need to protect their supply chains from serious and costly disruptions, but the most obvious solutions — increasing inventory, adding capacity at different locations and having multiple suppliers — undermine efforts to improve supply chain cost efficiency. Surveys have shown that while managers understand the impact of supply chain disruptions, they have done very little to prevent such incidents or mitigate their impacts. This is because solutions to reduce risk mean little unless they are weighed against supply chain cost efficiency. After all, financial performance is what pays the bills."
Completely preventing supply chain disruption would cost more than it is worth. A company needs to calculate not only the costs of safety stock, warehouse storage fees, excess purchase orders, and excess logistics fees, but also the cost of research. There is no one formula that can dictate how much risk analysis and mitigation planning is necessary to optimize supply chain efficiency. It is an art form that will constantly change based on global factors like natural disasters, upcoming low cost countries' tariffs and regulations, and geopolitical instability.
The volcano that hit Iceland in 2010 caused the International Air Transport Association (IATA) to ground and cancel almost 48% of flights at an estimated loss of $1.7 billion to the global airline industry. In 2011, multiple floods hit Thailand, causing computer manufacturers a shortage of hard disks and other components. Also in 2011, a tsunami struck Japan, leaving the automotive world short of parts. Natural disasters will continue for the rest of eternity and humans have to adapt to the effects and become forward-thinking to reduce the impact they have on our manufacturing and consumption. The cost of having multiple suppliers in multiple sites needs to be compared to the devastation a natural disaster could cause to the supply chain and overall sales if a company chooses just one supplier in one country. Just as natural disasters are unpredictable, so is a country's status as the lowest cost provider for a certain product.
At different times, China, India, Indonesia, Bolivia, Brazil, and Mexico have all provided the lowest labor rate for manufacturing. As more money flows into a manufacturing country, people have more disposable income, which causes products and labor rates to increase.
Together, Karel Eloot, Alan Huang and Martin Lehnich wrote "A new era for manufacturing in China" for McKinsey Quarterly, where they explain that China is no longer the lowest cost country for manufacturing:
"China faces new challenges as economic growth slows, wages and other factor costs rise, value chains become more complex, and consumers grow more sophisticated and demanding. Moreover, these pressures are rising against the backdrop of a more fundamental macroeconomic reality: Manufacturing growth is slowing more quickly than aggregate economic growth. Evidence suggests that the country is already losing some new factory investments to lower-cost locations, such as Vietnam, sparking concern about China's manufacturing competitiveness."
A company needs to continuously evaluate reports on performance, efficiency, and costs at its offshore at a monthly or quarterly frequency to remain ahead of the competition; it needs to continue to research low cost countries to evaluate which are worth the investment. The benefit of having low labor rates must be compared to the associated risks. Low labor rates are desirable, but the likelihood of sacrificing skill and experience needs to be acknowledged. In every risk mitigation decision, there must be a proper balance produced from thorough analysis and consideration. In addition to the direct disadvantages of manufacturing in low cost countries, the current or future risk of geopolitical instability should also be considered in any choice of manufacturing location.
The overall goal of most supply chain departments is to effectively reduce costs for the company while maximizing quality, turn times, and performance. Reducing the risk of disruption to the supply chain is ideal so a company does not have to endure hardship. However, the cost of risk reduction needs to remain lower than the benefit it will produce.
Stay Informed
When you subscribe to the blog, we will send you an e-mail when there are new updates on the site so you wouldn't miss them.