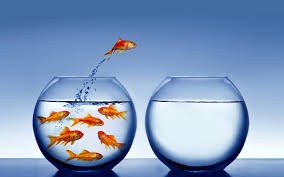 This week I've picked two Finance-oriented events and one on supply chain risk. All three of them allow procurement to look outside the box of their own environment for ways to positively impact the enterprise as a whole. Click on the title of each event below to view the full description in our events calendar and to connect to their registration pages.
Unlock Working Capital with Predictive Analytics (CFO.com)
October 6, 2pm EDT
I've long believed that mastering analytics skills and systems are the key for procurement moving forward – especially when predictive analytics is the goal. This webinar combines analytics with the objectives of CFOs to allow them to better manage cash flows and inventory management by studying the inflows and outflows of payments and receivables. Since procurement is in the position to estimate demand and put contracts (with payment terms) in place, we have a strategic role to play if predictive analytics catches on in Finance. According to Aberdeen Group research that will be explored during the webinar, best in class finance organizations are 78% more likely to implement predictive analytics.
What Procurement Doesn't Know About Accounts Payable (and May be Afraid to Ask) (SAP/Ariba, SIG)
October 6, 2pm EDT
In another Finance related topic, Ariba takes on accounts payable from procurement's standpoint. Just like in procurement, the pressure is on in AP to spend more time doing value added activity, while finding another way to handle the repetitive, transactional work. In their case, the recommendation seems to be 'digital payables' which, according to the event description, "support Procurement's efforts to enforce compliance to preferred suppliers and negotiated prices while helping your treasury group manage cash better." An added bonus, by handling data entry and invoice error processing through automation, the process savings may be significant.
Supply Chain Risk Management: How to Turn Worst Practices into Best Practices (SIG, riskmethods)
October 8, 2pm EDT
For organizations that are at the beginning of their risk journey, having any additional rick-oriented information at your disposal is likely to represent an improvement. If you're past that point, however, and are ready to take the next step, you'll want to put a more robust framework in place with the right information sources to direct risk assessment and response planning. riskmethods will use this webinar as an opportunity to focus on visibility, automation, and ROI of a supply chain risk management strategy.