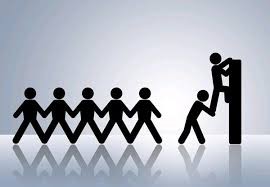 This week's webinar notes are from a December 10th webinar hosted by Directworks. The event will be available on demand in case you were unable to attend – we'll add the link here once it becomes available.
The event took on an ambitious list of topics in quick dive rapid succession. In addition to Greg Anderson and Michael Cross of Directworks, the speakers included Spend Matters' Pierre Mitchell, Steve Rogers of Havi Global Solutions, and – oh yes – yours truly.
At a high level, the topics alone clearly communicated the level of strategy required from the procurement teams at Directworks' primarily manufacturing sector audience. At a more detailed level, the message continues to be finding ways to do more and better with less. But that shouldn't sound like bad news. Such pressures force any organization to prioritize, streamline, and automate to make sure that each precious resource is 'invested' rather than 'assigned.'
Cross: The Disconnect Between the CEO's Agenda and Sourcing & Supplier Management
According to research done by Directworks, cost management dominates sourcing team priorities, but even they will admit that revenue growth is the highest priority of the organization. This top line / bottom line disconnect, which may be due in part to the constraining metrics many in procurement have been pushing back on for years. It was not until Directworks study dug deeper into process improvements that revenue was uncovered – problematically categorized as a soft rather than central objective.
Anderson: Shifting Global Cost Structures
When raw material costs are assumed to be equal, some interesting trends emerge in the relative cost to manufacture by country. Changes in labor and energy costs have to be mitigated by efficiency and automation. China, Russia, and Brazil have been relative cost 'losers' over the last decade, while the U.S. and Mexico have made significant gains.
Barner: Supply Market Intelligence
This subject has gotten increased attention as supply chains have become more extended. It doesn't matter if the extension reaches overseas or not, since an increasing proportion of most company's revenues is now being spent with suppliers rather than on direct employees or in-house operations. As a result, procurement's understanding of the markets they and their suppliers play in is that much more critical to corporate competitive advantage and a value creation opportunity for procurement.
Cross: Supplier Consolidation versus Rationalization
When companies with similar demand also share priorities and selection criteria, their supplier selections are likely to be similar as well. This puts strain on the capacity of these suppliers that none of the buying organizations have the insight to evaluate in advance. Consolidation should be more of a long-term effort, thoughtfully and purposefully executed.
Anderson: Breakthrough versus Incremental Innovation
Breakthrough innovation, although it is desirable in the abstract, is not all sunshine and roses. It may require changes in business models, new talent or tools, altered supply relationship models, and acceptance of new or increased risk. It will be most successful when it aligns with an active vision held by the leadership team.
Mitchell: Supply Risk Trends and Lessons Learned
High level strategic thinking requires a broad perspective over the long term. Complexity should be looked at as a proxy for risk because it may be easier to identify and define. The lines of business are the ones that really own the risk, but procurement can facilitate efforts through a risk index that matches the needs or concerns of the organization.
Anderson: Knowledge Based Sourcing
This approach to sourcing is the opposite of price based sourcing. The outcomes are different, but so are the attitudes towards – and relationships with – supply partners.
Rogers: Supply Chain Visibility and Traceability
As problematic as obscured visibility is in manufacturing, the food service industry – including everyone from restaurants through distributors - must execute this successfully or risk severe financial and reputational losses.
Cross: Talent
All talent in an organization needs to be purposefully developed and invested in. This includes focuses in the areas of teamwork, analysis, and communication.