Guest Post on the Social Contracting Blog: Contract Management: Yours, Mine, and Ours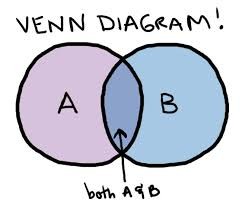 In his recent book Global Supply Chain Ecosystems, Mark Millar wrote, "…today's supply chains encompass complex webs of interdependencies, frequently spanning the globe, designed and deployed to optimize critical attributes – such as speed, agility, and resilience – that drive competitive advantage."
His point plays out on a daily basis through the contract management strategies and practices in many organizations. Because our supply chains are no longer linear or consecutive, we may be buying from and selling to the same company at the same time. This puts our organization in the role of being simultaneously both buyer and supplier.
While there is no problem with this, it does raise complexities for the procurement and sales teams if one or the other is unaware of something going on. I can honestly say I have seen this happen firsthand.
CLICK HERE TO READ THE REST OF THIS POST ON THE SOCIAL CONTRACTING BLOG
Stay Informed
When you subscribe to the blog, we will send you an e-mail when there are new updates on the site so you wouldn't miss them.