Webinar Notes: Maximize the Strategic Value of Supplier Networks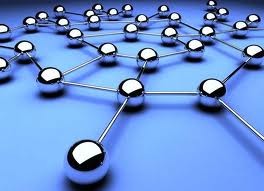 This week's featured webinar was hosted by ISM with contributions from Constantine Limberakis, Senior Analyst in the Global Supply Management practice at Aberdeen Group, and John Lark, Director of Solutions Marketing at Ariba. If you are interested in the subject but didn't make it to the webinar, you can download a related Aberdeen Group report on ISM's site. You can also follow Constantine @ABG_SpendMngmt or John @AribaProcure on Twitter.
Use of supplier networks today is necessary to bring more spend under management, and to process more invoices and purchase orders without more cost. The idea of supplier networks first emerged about a decade ago but fell from favor after the 'dot com' burst. The traction of cloud frameworks is bringing about a rebirth of supplier networks.
The terminology for labeling supplier networks is varied, so it is better look for functionality is included in a supplier network to determine whether or not it is a supplier network. This functionality may include: catalog management, connectivity, electronic document transmission, eProcurement, spend management, invoicing, receipt payment, supplier discovery, strategic sourcing, and increasingly, non-transaction based information such as insurance, tax documentation, and regulatory or compliance information.
Generally, prioritization of the functionality can be broken down:
Key functionality: catalog management, electronic routing for POs and online order tracking

Secondary functionality: business document archiving

Emerging functionality: supplier discovery and sourcing, document exchange, supplier collaboration and supplier self-service.
One buying organization may use many networks, one for direct ad one for indirect as an example. The structure most often used is a proprietary supplier portal – a buyer sponsored network leveraging third party technology to support an internal corporate community. There are also category or geography focused networks as well as vertical consortium (automotive, aerospace, chemicals). Global commerce networks handle the order to pay process as well as upstream processes.
Justification for having access to a supplier network is usually considered part of supplier enablement, and is brought in to

Increase B2B ecommerce with suppliers

Reduce procurement's operating costs

Improve supplier information management

Reduce AP costs
Both procurement and suppliers have experienced some challenges with their adoption of supplier networks:
Suppliers find the network still needs to be actively leveraged (although they are included) to continue building their business.

Buyers feel supplier networks don't have the right coverage to support supplier discovery. While supplier networks and search engines are regularly used for supplier discovery, the most common place organizations find new suppliers is through their own current supplier network.
When comparing best in class organizations (roughly defined as the top 20% of performers) v. all others, there are some differentiating characteristics of the leaders. The metrics most commonly used to measure relative performance are: percent of spend under management (indicates control and efficiency on a broad scope across industries and organization types) and 2. percent of spend put through a supplier network.
Leaders are improving their contract and purchasing compliance as part of supplier network efforts, and are increasing the percent of electronic purchase orders. Although best in class organizations have a similar current usage of supplier networks, they have increased forward-looking plans for increasing their use of supplier networks.
Stay Informed
When you subscribe to the blog, we will send you an e-mail when there are new updates on the site so you wouldn't miss them.