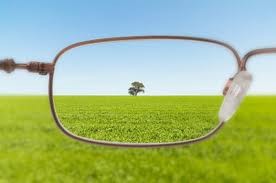 "What pressures are coming to bear now, or in the foreseeable future, that may impact your supply chain and the ultimate sale of your products or services? Gathering market intelligence should include an understanding of what is happening in the economies of both your consumer's as well as your supplier's locations. This market intelligence can be used to both react to conditions and to take advantage of potential cost savings opportunities."
--'Understanding Market Pressures' Managing Indirect Spend, Joe Payne and Bill Dorn

This week's eSourcing Wiki-Wednesday article touches on the importance of Market-based Sourcing. The deceptively short introduction to the idea is a critical reminder that each sourcing project needs to take into account dynamics that extend far beyond the specifications, demand estimates, stakeholder interactions, and savings goals that drive procurement priorities within the organization. Particularly in a process-driven (v. category driven) procurement organization, it is easy to be caught up in the work required to execute a sourcing project and to forget to look at the big picture – the external factors that may affect the pricing collected or the competition between prospective suppliers.

When you think of the cost/price factors specific to a market, relevant commodity pricing (and the associated hedging strategies) is an easy example, but in truth there are a number of others to be considered. Any of the following dynamics should affect an entire market at the same time and in a similar way, but it is always worth clarifying with suppliers, as any ability on their part to insulate themselves becomes a competitive advantage for you both.

Timing
Is there a seasonal trend in the market that should drive not only when you negotiate but when you buy? Does this same trend lead you to think that a longer or shorter contract term is advantageous? Are you better off extending your current agreement or taking your contracts out to bid?
Personnel
When you look at the locations where your suppliers are based, what are the unemployment rates? If there is a labor component to the cost, and labor rates are expected to fall, it is reasonable to expect your pricing to fall as well? Are unions involved in the labor required by the category? Will the timing of union negotiations affect either the availability or the cost of the services they provide?
Cash Flow
What is the willingness of banks to lend to companies in the industry bidding on your RFP? If suppliers are short on cash, and looking to improve their position relative to their competition, they may offer you lower pricing as an incentive to meet their desired payment terms.