Best Procurement and Supply Chain Webinars 6/6 - 10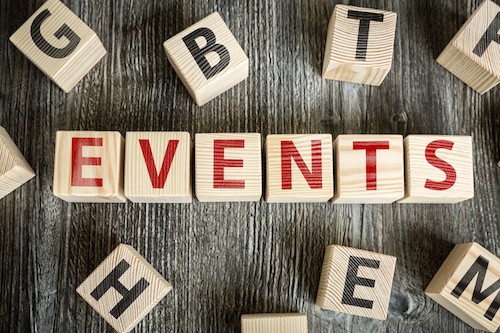 The events count is back up as we return to a full five day workweek, and the calendar looking forward shows no evidence of a quiet summer! Click on the title of each event below to view the full description in our events calendar and to connect to their registration pages.
Invoicing & Supplier Management - The Path to AP Automation (SIG, Coupa)
June 7, 11am ET
In the full Source to Pay (S2P) process, it is the 'Pay' that gets the least love. In this webinar, Coupa will talk about how to increase the use of automation to make the process easier for suppliers and less costly to the organization. They also mention freeing up Accounts Payable to be more strategic which would make them a new team for procurement to collaborate with on our own quest for the same.
Getting the Right Supplier: A Key to Sustainable Supply Chain (ISM, MetricStream)
June 8, 11:30am ET
The challenge associated with managing risks multiple tiers into the supply chain is a combination of poor visibility and limited time. In this webinar, MetricStream will discuss how to incorporate risk factors into the supplier evaluation and selection process, and then how to stay on top of trends and changes throughout the contract.
Building an Adaptive Approach to Business Intelligence and Analytics (Aberdeen Group, TIBC)
June 9, 1:00pm ET
It would be easy to assume that business intelligence and analytics are one in the same. In fact data and the interface for manipulating it are two separate things – and they may not be equally accessible to everyone in your organization. In this webinar, Aberdeen and TIBC will discuss how to understand end user needs for BI and how it can be made easily available.
CLICK HERE TO VIEW THE FULL EVENTS CALENDAR
Stay Informed
When you subscribe to the blog, we will send you an e-mail when there are new updates on the site so you wouldn't miss them.