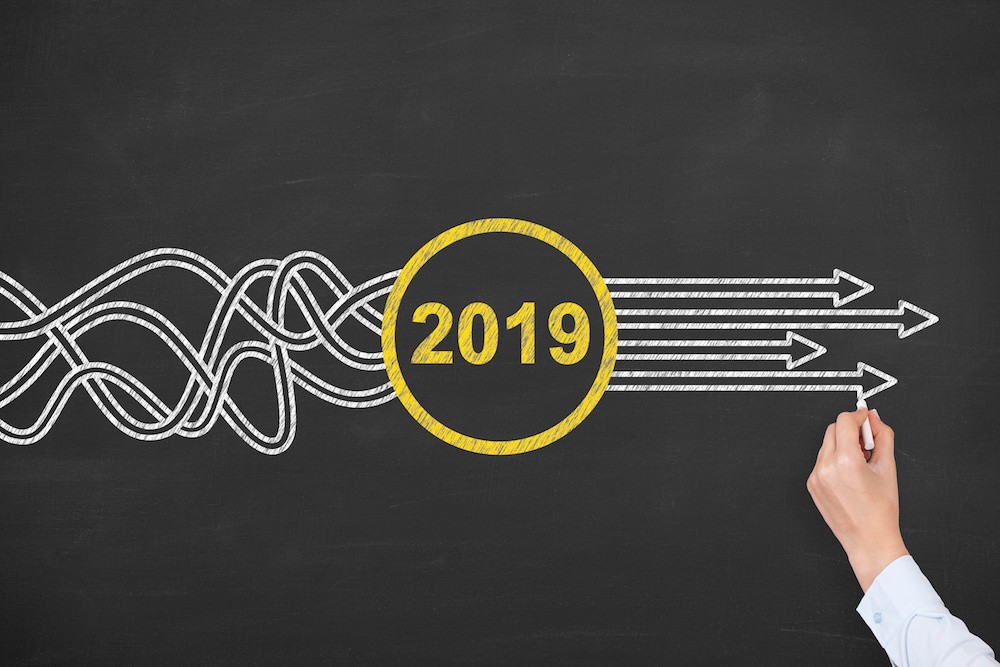 If you have a tendency to look ahead to Friday every week, just a warning: Friday is the start of February. (What?) On the bright side, industry webinar hosts seem to have gotten back into the swing of things after the holidays, as I added 7 new webinars to the calendar this week.
If you are planning further in advance, I recommend 'The Psychology & Business Case for Workplace Organization' on Feb. 15th from Supply Chain Now Radio, Talent Stream, APICS Atlanta, and Beau Groover, Founder & President of The Effective Syndicate.
BTW: If you haven't already, sign up for our mailing list to be sure you get my weekly recommendations in your Inbox each Monday.
Hey Nineteen: Procurement's Playbook for 2019 (SIG, Zycus, The Hackett Group)
January 29th, 1pm ET
This webinar will be based on research done by The Hackett Group on procurement's key issues, and will (unsurprisingly) focus on transformation, intelligent automation, and visibility. More compelling is the case study offered up by Brookdale Senior Living: applying "assisted sourcing" in an assisted living context.
Procurement 2019: Big Trends and Predictions (Ardent Partners, Scout RFP, Beeline)
January 29th, 2pm ET
In a different approach to looking at the year ahead, this webinar will introduce the likely impact of regulations and the speed of ecommerce in 2019. The team from Ardent Partners will address the concerns of both procurement and finance. Will they overlap or conflict? Only time will tell.
What 2018 Taught Me About Leadership (Supply Chain Now Radio, Talent Stream, APICS Atlanta, ShowMe50.org)
January 30th, 12n ET
In this webinar, Elba Pareja-Gallagher, transportation finance professional and social impact entrepreneur, will share her top leadership lessons of 2018. If you are in a leadership position, the time is ripe for setting your personal development goals for the new year. This webinar will get you on your way.
CLICK HERE TO VISIT THE FULL BMP EVENTS CALENDAR