"A rose by any other name would smell as sweet."
-- William Shakespeare, Romeo and Juliet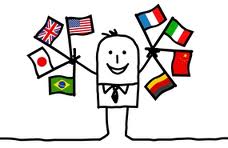 There is amazing variety in the titles used by professionals in the spend management space. In most cases, those differences are nominal and other than suggesting something about the organization someone works for, or their relative seniority, we know we all do the same things for a living. One of the advantages of being a process-driven function is that we have the opportunity to share best practices across categories and industries.
Most of our titles are some combination of the following two lists:
Function

: Procurement, Purchasing, Sourcing, Category Manager, Contract Manager, Materials Manager, Acquisition, Supply Management, Supply Chain

Seniority

: Specialist, Analyst, Buyer, Director, Manager, Administrator, Supervisor, Vice President, Consultant
But what about sharing with our colleagues in other geographies? As the supply base globalizes, our opportunity to benefit from peers in other locations increases. Most networking on forums like LinkedIn takes place in English, but the information in each person's profile may be in their native language. Without trying to learn additional languages in our very limited free time, maybe there are a few words we can learn to recognize.
I spent some time in the large LinkedIn procurement groups, and with a little help from Google Translate, have put together a list of terms and titles in other languages. A disclaimer first: I don't speak any languages other than English, so I've done my best with the lists below, and any mistakes are unintentional. Please do correct me if something is wrong – or better yet, add other titles to the list by posting a comment so we can all learn.
Dutch

Inkoper: buyer

French

Acheteur : buyer

Acheteur Groupe: group buyer

Approvisionnement : procurement

German

Beschaffung: procurement

Einkauf: purchasing

Italian

Appalti e contratti: tenders and contracts

Responsabile Acquisti: head of procurement

Spanish

Abastecimiento estratégico: strategic sourcing

Comprador: buyer

Compras: purchasing

Gerente de Compras: purchasing manager

Gestión de la Cadena de Suministro: supply chain manager

Swedish

Inköp: purchasing

Upphandling: procurement

Upphandlingskonsult: procurement consultant

Turkish

Tedarik: procurement